H.P. Lovecraft Special Edition Vinyl Reviews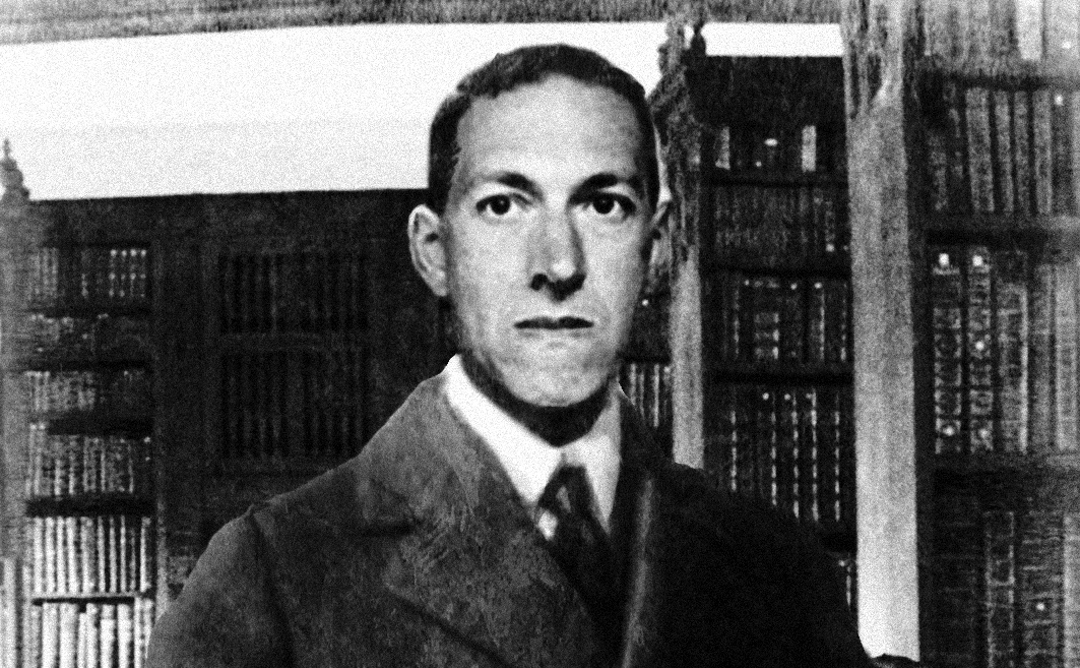 2015 marked the 125th anniversary of the life of H.P. Lovecraft. The famed horror and science fiction author is considered a pioneer for the genre with countless forms of media inspired by his dark and vivid imagination. With comics, movies and television relying heavily on Lovecraft literature, heavy metal has always maintained a unique fascination with the author. Metal founders Black Sabbath referenced Lovecraft's 1919 short story "Beyond the Wall of Sleep" on their 1970 song "Behind the Wall of Sleep". Two of metal's marquee names, Iron Maiden and Metallica, have both penned tracks (and artwork) based on Lovecraft lore. Many of metal's extreme bands and sub-genres often use the author's mythology to create supernatural lyrical imagery and atmosphere.
New spoken word label Cadabra Records is celebrating the 125th anniversary with a series of limited edition vinyl releases dedicated to some of Lovecraft's short stories. The label is ran by horror fan Jonathan Dennison and saw its first release, 'Where is Abby & Other Tales', late last year. Dennison released 'The Hound & the Music of Erich Zann' in February as a 500 copy 150 gram vinyl housed in a gatefold tip-on "old style" jacket. The second release of this Lovecraft series comes in late April. 'Hallowe'en in a Suburb and Others' is released as a limited 7" pressed on clear vinyl in a 150 copy run. The cover is hand-screened in silver ink on a fold-over cover with insert.
Read Greg Watson's reviews here:
[Full Column Link]
---
MORE FEATURES:
»
Futureal – A Look at Virtual Reality in Metal!
I can remember as far back as the late 80s hearing the term "virtual reality". At the time visual storytellers like George Lucas ('Star Wars'), Steven Spielberg ('E.T.') and Robert Zemeckis ('Back to the Future') showcased future worlds where technology drastically modified mankind's existence.
...[More]
»
New Iron Maiden "Book of Souls" Tour Pics!
On February 24th, the Jedi knights of Metal, Iron Maiden, kicked off a world tour to shame all others. Their latest release not only surpassed fan expectations, but sales as well, performing "50 percent better than any other previous release," according to Bruce Dickinson.
...[More]
»
New Video Interview with The Fine Constant
Madison, Wisconsin-based guitarist Sarah Longfield's career began as a YouTube phenomenon when, still in her teens, she began posting videos of herself covering works by All Shall Perish, Lamb of God and others. Over the next few years, covers led to original compositions and a growing fanbase, so Longfield eventually decided to put together a band to perform her music on tour.
...[More]
»
World Wide Web Metal
A Look at the 90s Internet Culture
A little over twenty years ago I had my sleeves rolled up, pen in my hand and CD mail order catalogues all over the floor. Back then there wasn't an Amazon or a CD Universe or anything of the sort. If you wanted a heavy metal CD (or vinyl record) in the 90s then you had to order it through a brick and mortar store like FYE (Camelot Music then) or a mom and pop that would be willing to go to the ends of the Earth to satisfy their mop headed metal consumers.
...[More]
»
New Children of Bodom / Havok Concert Report
Children of Bodom were probably ecstatic to escape Finland's frigid temperatures for the warmer Florida climate. The band has spent most of early February on a cruise ship in the Caribbean before heading slightly north to Tampa to kick start the "I Worship Chaos" North American leg of their world tour.
...[More]
»
New Interview with Christian Muenzner of Obscura, Spawn of Possession, Necrophagist, and Alkaloid
Christian Muenzner, much beloved and respected by peers and fans alike, assumes a modest, gentle presence. Searing and shredding effortlessly through various studio appearances and bands like Obscura, Spawn of Possession, Necrophagist, and latest success, Alkaloid, over the past 15 years has made him a celebrated giant, even among other giants.
...[More]