I N T E R V I E W S

Steve Dorssom, Gordon Tittsworth - Born of Fire
"Taking Care of Unfinished Business"

Interview with Steve Dorssom and Gordon Tittsworth on their new release 'Dead Winter Sun'
By: Frank Hill | Published: Friday, April 24, 2015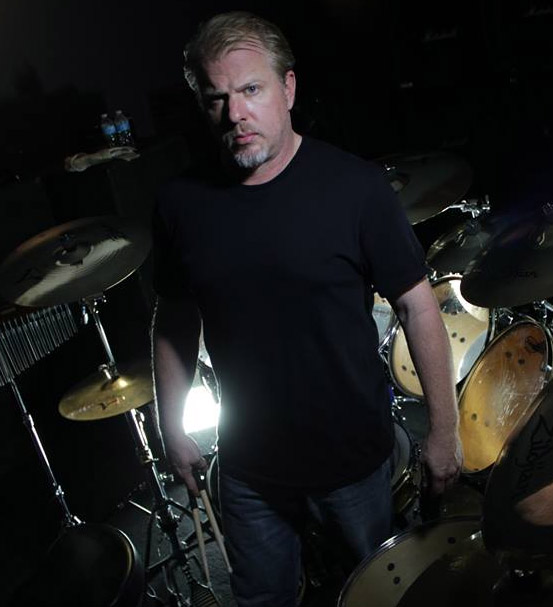 The urge to create varies from person to person. In some of us, it tickles at the back of our minds saying "What if...what if...what if..."

Born of Fire recently released a new album called Dead Winter Sun, a stout release of traditional heavy metal with enough progressive elements to be intriguing to the classic headbanger. The frozen wasteland on the album cover could be metaphoric for the ten years the band has been dormant. During that dormancy, the tickles of musical creativity coalesced into the motivation to reunite and be a band again. German label Pure Steel Records took notice of their new album and signed the band straight to a contract.

Time and experience have a way of making paths that eventually wind into each other. Born of Fire is a band back on the scene and extremely hungry after a decade-long hibernation. I had a chance to ask drummer Steve Dorssom and hired vocalist Gordon Tittsworth about the process and pressures of creating an album with members who've never met each other, the pleasures of acting, directing and film making; and something we all love--hot sauce.


MM - Born of Fire released music in the early 00s, but the band didn't really take off. Was the timing wrong for the music or was it something else?

Steve - We put out a self financed full length record with no record label back in 2000 called "Transformation" It was basically a glorified demo so to speak. Good songs, good writing in my opinion with a solid old school feel…the only problem was the production was flat and overall not good for a metal sound at all. We went to this particular studio thinking we could get a good sound but the producer, engineer, recording equipment or whatever it was turned into just a terrible production. This didn't help our cause in securing a record deal and we all knew that right away.

So very soon after that in 2001 we hooked up with Larry Elyea who is very well known in today's music world for recording and producing some very big acts. We recorded 3 brand new songs with Larry, they came out amazingly well and we packaged this one for a more traditional demo label shopping approach. We promoted this EP heavy around the world and got lots of recognition from publications and most importantly at the time record labels. At one point we were in direct discussions with Capital Records and it was a very exciting time in my life right then.

But then one early Tuesday morning September 11th, 2001, I was awoken to a world of tragedy as we all know what happened that day. After than not only did the US change but the whole world was affected. All the A&R reps we were working with at Capital Records were laid off. No labels were signing anytime soon and we found ourselves in a ditch again. I think at least for me at that point the wind was out of my sail a bit and we all went on to do other things in the entertainment business and life in general. That's how that long break for BOF started.

MM - BoF re-started in 2014… what makes a person want to try again in this business after 14 years?

Steve – That's simple. This is what I love to do! We may have taken a break from the BOF band for a long time but I felt we had some unfinished business to take care of. The 10 years I was off from the band I had those "What if" haunting moments that never left me. It made me sad to think about where I came from, how hard we all worked, how close we were and how it was all over now…it made me really miss it. So when we circled around again and the opportunity was there to prove to ourselves and to everyone else that we can do this. We were all over it!


"I think the path I was given is for a reason and by using all my extra curricular strengths to help the band succeed is exactly what we needed." --Steve
MM - Steve, in between records, you got into film...please elaborate.

Steve - During my long 10 break from BOF my wife & I had our son Brandon. I dedicated my life at that time to always be there and be a great dad to him. As he got to be about 9, he got into film acting and commercials. I took him to all his auditions and film shoots and with me missing the performer / entertainer aspect of my life…i found that i really enjoyed myself on set and it was something I always wanted to do so I just started getting involved, meeting people, taking classes and in the process I realized I have a true love for this business.

So, I started acting, winning auditions and even getting to play my sons dad on a few short films and TV's shows. Before you know it I have a resume as long as your leg of the film, movie and commercial projects that I have been in. Once I figured out how this business works, I really had a deep want for a long time to write and direct music videos. So what better opportunity, when the band reunited again in 2012, we decided to film a music video for one of our popular songs "In The End" from our 2001 EP. We had a full pro production crew and an outstanding cast of actors that helped tell the story in this very epic video.

Once we signed with Pure Steel Records in 2014, we were determined to film 2 music videos to support our new "Dead Winter Sun" release which we have done. The title track "Dead Winter Sun" &"Tears" were both in production from May-Nov in 2014 and are out on YouTube now for everyone to check out. This is a part that I really enjoy and I feel it was sort of meant to be that we all bring something extra to the table with our reunited band.

MM - So, your experiences within film allowed you to handle the video creation duties for Born of Fire, saving the band a lot on the production upfront.

Yeah, it just kind of worked out that way….I think the path I was given is for a reason and by using all my extra curricular strengths to help the band succeed is exactly what we needed. I really enjoy directing and film making but the guys really make my job easy! Not to mention the awesome production crew we have.

MM - Steve, what is this other film project of yours—R.I.P.SAW?

RIPSAW The Documentary was my very first band between the age of 16-19. It was a trash metal band and we were really pretty good for our age. We have quite a story about 4 kids who all came together and set out on a serious but focused dream only to get to the cusp of the peak and then watch it all fall apart. We did a pro full album recording that was produced by Mark Shelton of Manilla Road but it never got released to the public.

When the 25 year anniversary for all this came around we decided to all fly in to one place and have a reunion get together. That then turned into…..hey lets do a documentary on our whole story. So that's what we did. It took a lot of work but it came out pretty good and if you're a metal fan you will dig this documentary. The documentary ended up getting RIPSAW a record deal and we put out our never released album from 1987 and we got together to write and record 4 new songs in 2013 to include on the record. It's called RIPSAW - An Evening In Chaos and it also included the DVD of the documentary on No Remorse Records.

MM - In some ways, is the documentary also a parallel to the life of Born of Fire?

They are two entirely different stories all together but it gives a good history lesson of where I started and where I came from for my future path that was ahead of me and not to mention Micha Kite who was also in RIPSAW & Psychic Pawn actually started Born Of Fire in the beginning so there are lots of cross ties with all my bands. BOF is planning on doing a documentary on our entire crazy story probably about the time we do our next record.

MM - I also see in your posted filmography you have an acting credit for a film called "A Country Christmas". Assuming Christmas was saved at the end, did you get to join in any hoedowns or hootenannies with the other stars?

It was absolutely a real blast for me on the film set and I have worked with some great actors & actresses and have been trained by some of the best in the business over the last few years. The last movie I was in called Poison Sky, I got to act opposite of Kevin Sorbo with Miss Hawaii 2005 on a big 6 million dollar yacht off the coast of San Diego, California…it was a great time. What a job!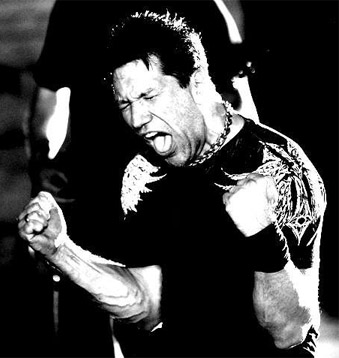 MM - How did you find your new vocalist, Gordon Tittsworth who was brought in as a "singer for hire"?

Steve - Our guitarist Victor found Gordon….on the internet maybe? He contacted Gordon and gave him our whole back story. Gordon watched our "In The End" video and also found that we all have the same background and are very much on the same page. It was like we were long lost brothers that finally united and said ….where have you been all my life…lol. We hit it off right away and he recorded one of our new tracks with his vocal performance, lyrics and melodies and we said how soon can you get the rest of the songs down? Is 90 days enough? Because that's our deadline lol. Gordon can elaborate a bit more from here but he obviously did an amazing job with it all.

Gordon- The whole thing happened so quickly that I didn't even have time to think. I just had to jump. When Victor contacted me, the timing was horrible! I "almost" declined without even turning over the stone. But, after watching their previous video of "In The End", I was hooked! I was living in SC at the time and we were just starting to pack our entire house to move 4 states/ 600 miles away and I just got a promotion at my FT job. So, when the band said they had 90 days and I had to pack, move, unpack, get ramped up with my FT job, write lyrics/ melodies, record vocals, and make everything "seamless" to everyone, I basically said, "You guys are out of your minds…count me in!" The challenge was SO ridiculous that I HAD to try to take it on. Well…when something is "meant to happen", it WILL happen against ANY odds!

MM - The band used the modern method of sending music digitally to each other. Having never met, were there any problems with not being within each other's presence during the creation?

Steve - No I didn't feel that way at all. When you're working with the right people and you're on the same page things flow really well. The core of the band is in Phoenix, AZ and we had all of the tracks arranged and recorded keeping vocals in mind all the way through the writing process. We communicated a lot and made many changes and tweaks but it all worked fine. It was my first time ever doing it this way but was very pleased with the final outcome.

Gordon- This part of the puzzle was pretty simple. I had worked "long-distance" with multiple projects before so sending files through the internet was second nature. Not to mention, from day 1, it was extremely obvious that I was working with total pros, so I knew I had major support on the back end. This made the rest much easier than it could have been.


"The music allowed me to unload a TON of my viewpoints lyrically. The overall "theme" would be that as a nation and a global race, we're nearing the implosion point, and our selfish inevitable destruction of this planet is around the corner." --Gordon
MM - Gordon...tell me about the process of applying your lyrics to pre-existing music.

Gordon- I have done this before for several projects in the past- the artist would send me the audio and say "Do your thing" so this was not a new concept for me. However, I ALWAYS see it as a challenge because it allows me to "paint the foreground" on a picture where all of the background has been filled in. However, some bands do not account for the vocal lines when writing, and once I dive in, that becomes very apparent. But, BOF had already taken everything into consideration, and the arrangements of the instrumental audios were beyond stellar. I did not need to have them move anything around.

So, they sent me 9 tracks and gave me free reign. The first thing I did was map out all changes/number of bars during each part, and "outlined" each song. From there, I would plan the flow- VS, PRE-CH, CH, VS II, PRE-CH, CH, BRIDGE, SOLO, OUTRO, etc. Because on DAY 1, I started writing lyrics like a madman, I already had material to work with. I also pulled some saved lyrics that were "on hold" at the time, etc.

I love this part of the puzzle because it allows me to be very creative within the virtual "walls" that the band has built. I have free reign, but have to abide by the current guidelines. But, with BOF, I quickly realized that we (myself and the band) were on the EXACT same page. It was very easy to write to the existing audio, and I had ZERO problems locking into melodies, flows, etc. This has NEVER happened with this much ease in the past.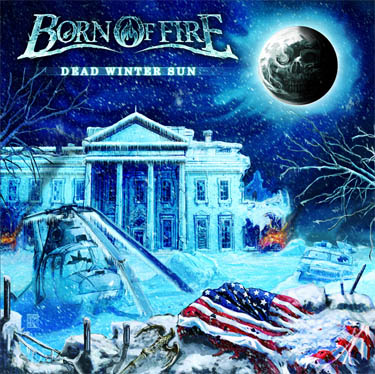 MM - How much did the music influence the lyrical content and mood?

Gordon- 100%. The first thing I did was get very familiar with the songs, the moods/vibes/flows. I remember listening to the full instrumental CD at the gym, labeled 1.mp3, 2.mp3, etc. and just thinking through ideas. I noticed the material was a bit darker than my primary, long time project, IMAGES OF EDEN, so I had to put on a different "hat", so to speak. The lyrics needed to match the mood, and I was feeling a universal good vs. evil struggle along with a "warning" message- where we are today as a nation, as humans on this planet, etc.

MM - Is Dead Winter Sun a defeatist release? Going off your title track lyrics--how can we change tomorrow when we live in chaos today?

Gordon- I would never use the word "defeatist" to describe it. I would call it a "warning". The music allowed me to unload a TON of my viewpoints lyrically. The overall "theme" would be that as a nation and a global race, we're nearing the implosion point, and our selfish inevitable destruction of this planet is around the corner. As individuals, we want to make a change and do what we can to save the world, but as a human race (as a whole), I do not have one ounce of faith that we can collectively get it together long enough to save this beautiful planet. All you have to do is look at the news, etc. and you will see how bad the world has become.

So, I would call this a warning of what is to come if we're not actively trying to go in the opposite direction. The cover art says a lot about the message as well- post apocalyptic scene of the US White House. That said, I feel the planet will continue to decline until…."BOOM". I just hope God takes me home early enough so that I do not have to deal with the inevitable zero sum game that the human race is in the middle of. NOTE- this is not a negative outlook, but realistic.

MM - Gordon… if you take something from every project you do, how will this project affect your coming Images of Eden work?

Gordon- From a musical perspective, I am always challenged when presented new material to write lyrics/ do vocals over, and with BOF, all songs were complete before they got to me. It's always fun to see how I can work within the confines of pre-structured songs. This always pushes me a bit out of my comfort zone and just improves my skills in general. However, working with new musicians, getting new perspectives and seeing the big picture from other angles really opens my eyes to some things. I learned a lot from Steve, Bob, Mike, and Vic with regards to their thoughts on vocal layering, song structure, vocal tone/ arrangements, etc. Basically, their feedback given on each song was very helpful. I will admit that on "Rebuilding the Ruins" (the previous Images of Eden CD), I went with a "MORE is MORE" philosophy. In retrospect, I would not have saturated that CD like I did, but I do not regret anything about it.

From a production perspective (videos, etc), I was basically a sponge and paid close attention to everything Steve did to organize/ plan the video shoots, the hot sauce/ tee shirt manufacturing, even mixing/ mastering the CD. Steve took the lead on this but I learned a lot from the producers and how they "did what they did". The production on this was done a hair differently and it was cool to be involved in seeing a slightly different process unfold.

From a business perspective, this was an eye-opener. I learned a LOT about the European market from working with Pure Steel Records, and how they do things a bit differently than we do in the US. My labels to date have been US-based so working with a big German label was an education in itself.

MM - How is this going to affect the new Images of Eden?

Well… MANY ways. First off, Steve is now the official drummer for Images of Eden so much of what was done for Born of Fire (noted above) will also be done for IOE. Also, I tapped into a few vocal techniques post BOF that will be incorporated within the next IOE. Also, we have exponentially more contacts and backing than ever before. Cannot wait to see what happens.

MM - These days, a band can do their own mass emailing, film their own videos, and market themselves socially...what's more important in the digital age of music--a great label or a great publicist?

Gordon- I think all of the elements are crucial. Nothing is more important than the other. But, you can take all of the time in the world to perfect your product, but it will go nowhere if you do not have a great PR campaign. So, I would say those are the 2 most important elements.

MM - How did the band get with Pure Steel?


"We are a metal band, and the #1 global 'hub' for metal is Europe." --Gordon
Steve – Well in 2012, we released the "Anthology" CD on No Remorse Records. This was before Gordon joined. We were to make a new full length record with No Remorse which we were working on….our vocalist at the time jumped ship with the money and dogged everyone including the label (long story). We immediately cut ties with him and got Gordon on board. No Remorse, who I am still very good friends with today, were burned so bad with the possibility of legal issues that could arise from our cut vocalist, we decided it was too much drama to deal with (which I agree). We had to start over from scratch, finish the record with Gordon, spend more money and put together promotional kits and demo CD's / EPK's to shop for a record label. This time around we were very proud of our production because it was recorded and produced by our lead guitarist Bobby Chavez in his studio Immortal Audio. We caught Pure Steel's attention in the process and ended up signing a deal.

MM - What the some of the differences between working with US labels versus working with a German label?

Gordon- MUCH different. The first thing was a no-brainer- We are a metal band, and the #1 global "hub" for metal is Europe. Bottom line- metal is popular in the USA, but it makes sense to have the "home base" in the #1 geographical location where your music will thrive the most. Example- if we were country music, I would be 100% sure that our primary contacts are in Nashville, TN-USA. But, since we're metal, Germany (and a killer label in Germany to boot) is the best place to be.

Also, (and without going into too much detail as not to burn bridges), let's just say that the customized support, involvement, fill in superior adjective here _____ of PURE STEEL RECORDS has been worlds better than the 2nd best! All other labels I have personally worked with have basically been "distro" hubs, for lack of a better word. They have been great, don't get me wrong, but working with Pure Steel has been the first time I have ever felt a hands-on involvement where we were getting up-front, full blown, step by step consultation/service, recommendations due to marketing, etc. They also have a large enough crew in-house to do full scale PR, marketing, etc. The manpower of the other labels was just not there in any abundance so that this type of service could have been provided. At best, our release would go on a mass email with about 10-15 other releases. Nothing more said.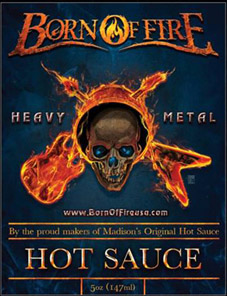 MM - With Gordon being a hired gun who also has his solo work, could you do any tour or show support for the album?

Gordon- BOF is a bit different in that I was only a "hired gun" for a bit. As the recording progressed and I became closer to the band members, etc, it was quite evident that I was quickly moving from "hired gun" to "FT band member". Just after the recording was done, Steve and I solidified that through a brief conversation when we both agreed to the status quo shift, then that was that. So, we fully plan to attack everything- shows, tours, etc. as any band with 5 FT members would. The only difference is that the band rehearses in AZ (instrumentally) then I rehearse in DE (to the instrumentals), then when a show/ tour is booked, we get in the same room, tighten up what we all collectively did our homework on, then voila! Done!

MM - In retrospect, is there anything you'd change about the record with either the creation or the final result?

As an artist, you always think you could have done better. I am proud of the new record but we learned a few lessons to make it better next time and that's just being an artist. You always can pick at things and just take notes for next time.

MM - One last question... your store sells a "Born Of Fire Heavy Metal Hot Sauce". Tell us about that culinary goodness.

I love that stuff. I think I am eating us out of business…lol but seriously it was an idea I always had in the back of my head and I happened to know a hot sauce maker that was willing to team up with me, tweak out a recipe, make a bad ass custom label with a killer name and there you have it Born Of Fire "Heavy Metal" Hot Sauce. It's a very flavorful sauce that starts out a little sweet but then turns on the heat. It's so addicting! I urge the fans to order some and try it. It's not just a novelty, it's really a very good unique hot sauce!

MM - Thank you, Steve and Gordon for giving Maximum Metal some of your valuable time. Keep the music heavy and keep those wings hot. Good luck, fellas!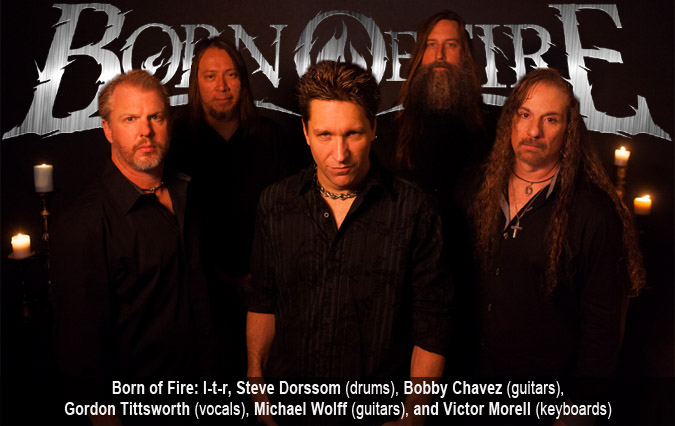 ALL INTERVIEWS FOR: BORN OF FIRE
ALL REVIEWS FOR: BORN OF FIRE
<< back >>