I N T E R V I E W S

Seven Spires - Seven Spires
"Beginnings & Influences"

The first of two exclusive video interviews with symphonic metal band Seven Spires!
By: Vinaya Saksena | Published: Thursday, April 13, 2017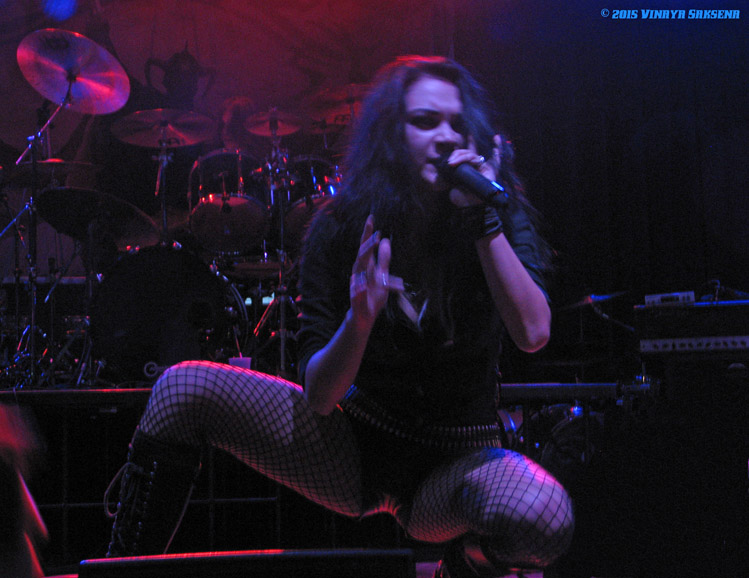 The Seven Spires story started in 2013, when vocalist Adrienne Cowan and guitarist Jack Kosto met while both were attending Boston's prestigious Berklee College of Music. Since then, the band has garnered an ever-growing reputation for both their exciting live shows and the meticulously crafted symphonic metal sound heard on their self-released 2014 EP "Cabaret Of Dreams." Produced by Cowan, the EP was mixed by reputed German producer Sascha Paeth.

Since then, the band's lineup has changed, but has consistently revolved around Cowan and Kosto, and currently features bassist Peter de Reyna and live drummer Chris Dovas. With de Reyna and Dovas on board, the band has continued to win over new fans via regular gigging, which has seen the band sharing stages with established names such as Sonata Arctica, Kreator, Epica, Amaranthe, Huntress, and Butcher Babies.

Now, the band is preparing to release its first full-length album, an expanded version of "Cabaret Of Dreams," which finds them working with Paeth again. According to the band, the album will feature re-recordings of all of the EP material, plus newer songs that continue the story told on the EP. This is the first of two video interviews Maximum Metal conducted with the band, in which Cowan and Kosto tell us about the beginnings of the band and the varied influences that have shaped their unique take on symphonic metal.






Listen through SoundCloud:





ALL INTERVIEWS FOR: SEVEN SPIRES
| | | | |
| --- | --- | --- | --- |
| INTERVIEW | INTERVIEWER | DATE | TAGLINE |
| Seven Spires | Vinaya Saksena | 4/13/2017 | "Beginnings & Influences" |
ALL REVIEWS FOR: SEVEN SPIRES
Currently no reviews.
<< back >>