I N T E R V I E W S

Jamie Myers, Ron Varod - Sabbath Assembly
"Coming to the Sabbath"

Interview with SA about what led to the creation of compelling new album, as well as what may come next.
By: Vinaya Saksena | Published: Friday, September 22, 2017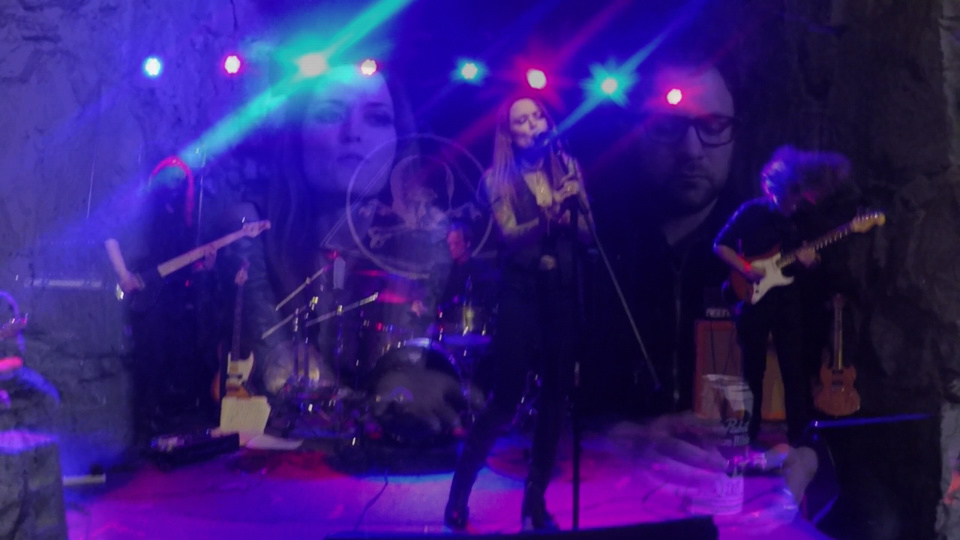 The New York and Texas-based band Sabbath Assembly has a history that has caused some metal fans--purists in particular--to be a bit confused when first exposed to them, with much of their early material in particular hardly even being recognizable as metal by most definitions. That is at least partly because when formed by drummer Dave Nuzz in 2009, the band's initial purpose was to perform hymns of the Process Church of The Final Judgement, a religious group formed in the 1960's by former Church of Scientology members Robert de Grimston and Mary Ann MacLean. Although vocalist Jex Thoth was featured on the band's 2010 debut album, Restored To One, the band's current incarnation began to take shape when vocalist Jamie Myers (ex-Hammers Of Misfortune) and guitarist Kevin Hufnagel (Gorguts, Dysrhythmia) joined on the 2012 followup, Ye Are Gods.

Gradually, the band began incorporating originals into their reportoire, which also suggested that they were moving in a significantly heavier direction, musically speaking. This became abundantly clear on the band's self-titled 2015 release (the first to feature current bassist Johnny DeBlase), most of which was dominated by jagged electric guitar tones and general increased musical aggression that was a far cry from psychedelic overtones of the band's debut or the acoustic guitars featured heavily on 2014's Quaternity.

Their new release, Rites Of Passage, finds the band making a second major leap forward from an artistic standpoint, building on the harder foundation of the previous album while adding both cohesiveness and musical intricacy. As it turns out, it is also a much more personal statement from the band. Here, Myers and guitarist Ron Varod (also of Kayo Dot)--who joined after the release of the self-titled album to help Hufnagel duplicate its guitar parts live--talk with Maximum Metal's Vinaya Saksena about what led to the creation of this compelling album, as well as what may come next.

[Links]
Band Site
Facebook





ALL INTERVIEWS FOR: SABBATH ASSEMBLY
ALL REVIEWS FOR: SABBATH ASSEMBLY
Currently no reviews.
<< back >>