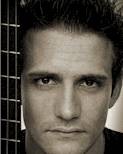 CRY THRASH

Switzerland is not a country known for extreme metal bands, even less for having an underground metal scene. But life is full of surprises, or, as Forrest Gump had put it: "Life is like a box of chocolates. You never know what you're gonna get."

Allusions apart, when I recently met the bass player of a Swiss Thrash band, I reckoned it would be an interesting opportunity to delve beneath the surface of Swiss metal. So, tape-recorder in hand, armed with the inquisitiveness Pandora was said to have when she held a box in her own hand, this is what emerged from an interview with Remo Schärer, bassist of MABON…….

Chris: How would you describe the music of MABON?

Remo: Well, it's not easy for me to describe our style. However, I can say we [band-members] all like bands such as TESTAMENT, METALLICA and the old-school Thrash bands from the 1980's and also Thrash bands with a progressive element, such as SOILWORK and IN FLAMES.

Our guitarist plays really fast and he likes stuff from CANNIBAL CORPSE…..and KREATOR definitely – in fact he takes guitar lessons from Tommy Vetterli [ex-KREATOR guitarist]. So you must have noticed that our music has a strong element of Thrash in it.

C.: Yeah, I think that's obvious. Since you mentioned your guitar player, could you please introduce the rest of the band, while briefly describing each band-member……

R.: For a start, our average age is around 30 years.

One of the most important members is Roger [Badertscher], the singer, he's a typical singer for Thrash Metal – he can sing aggressively but also do some melodic parts, and that is just what we need. For sure Roger is heavily inspired by James Hetfield [METALLICA], even as regards stage presence.

Then there's our guitar player, Andreas Meidel. He's a really good guitar player and has probably been playing guitar for around 20 years. He's also one of the best musicians I've ever played with.

There's also the other guitarist, Monika [Hagman] - she's been with the band since October 2004. Monika is not your typical woman – I think women can't normally play so fast and sometimes face problems using certain techniques that men usually use. Not Monika. And it's absolutely great to hear Monika and Andreas share guitar duties together.

C.: Maybe Monika will also encourage other female guitarists to play this type of music…..

R.: Yeah it would be great to have a woman in a band because they think differently thus potentially contribute different ideas.

C.: What about the bassist, who is he?!!

R.: I'll leave the bassist for the end - for many people he's the least interesting member. [laughs] You always hear a bass player when he stops playing.

The drummer is Thomas – Tommy Lombardo. He's a really fast drummer and his speciality are breaks. Tommy is also very tight, as all drummer must be. And he's my best friend as together we form the rhythm section of the band.

C.: With a stage-name like that, I wonder if he's ever heard of a band called SLAYER! [both laugh]

This brings us to yourself, bassist Remo Schärer. I understand you've been playing bass long before you co-founded MABON. But could you tell me more about yourself…….

R.: Yeah, I've been playing bass for around 15 years I think. In fact all the members of MABON have been playing their instruments for a similar time. And like most of the band I got into Metal thanks to the influence of my elder brothers. Metal is my thing and once metal, everytime metal!

C.: Wise words indeed. I'm also interested to know more about the 'live' performances of MABON……

R.: Most gigs we do are obviously in Switzerland, but it is interesting to play in Germany. In fact MABON come from a Swiss town only about 50 km from the German border. It is easy to play there since there is a bigger metal scene. We also play in Austria, but about 80% of our gigs take place in Switzerland.

We've played with a number of bands, have done several club gigs and also some festivals with bands from Germany, Switzerland….


"When I listen to Thrash records from the 1980's I feel that that music is closer to my heart."

C.: I know you've also supported TANKARD. Could you tell me more about that…..

R.: Yeah, it was really great because we had already heard TANKARD's music in the 1980's. They're great guys for sure, speak the same language we speak – German. A TANKARD shirt I have has a motto that says it all: "Die with a beer in your hand."

C.: And how would you compare the classic Thrash bands of the 1980's to modern Thrash bands, such as IN FLAMES, DARK TRANQUILLITY, SOILWORK?

R.: Well, they are good musicians too because in Heavy Metal you normally must have good musicians. Bands that (in my opinion) have a progressive edge, such as SOILWORK or IN FLAMES are good musicians. They do have Thrash elements but I think their music is more polished.

However, when I listen to Thrash records from the 1980's I feel that that music is closer to my heart. I connect better with them than more modern records that are really clean.

C.: Remo, how would you describe the metal scene of Switzerland?

R.: Small but nice! [laughs] There are a lot of clubs in Switzerland which play maybe Rock on Fridays, Saturdays they play Metal…..that kind of thing. There aren't so much people into Metal but the few metalheads we have are really dedicated to Metal.

C.: Do you face any problems when gigging / touring?

R.: Not really. Well on second thoughts the biggest problem is always lack of money!

C.: Does MABON have any official release/s?

R.: We do have some demo-releases but to be honest we don't promote them much as they don't represent our best or recent stuff. We're just using them to show promoters what our style is like.

We intend doing a proper recording of 4 songs or, money permitting, an additional 5 or 6 songs for an album by the end of October [2005].

C.: How do you write your songs – do you write several songs and keep the best ones, or do you work intensively on the same few until they turn out just right?

R.: I think for an album you must have some good songs so you must choose some songs and not just do say 8 songs and that's it. The songs should give the album a 'compact' feel. Sometimes we write what we think is a really great song and then 2 months later we realize it either needs some further arrangements or otherwise we cut it [from our repertoire].

We also need a lot of time to write our songs because they tend to be complex and relatively long – around 6 to 7 minutes long.

C.: By the way, what is the meaning of the band-name: 'MABON'?

R.: 'MABON' has 2 meanings – one is derived from Norse mythology and signifies the change from day to night during the autumn equinox. In the northern states there are 4 months of night and when daylight finally arrives, this day of change is called 'mabon'.

The other meaning refers to the Celtic myth of King Arthur who had saved MABON, a divine son. It's a long story but you may read it all on our official band-site: www.mabon.ch.

C.: O.K.! If MABON were offered a record deal, what would you consider the most important conditions / factors to look out for?

R.: Well, we must be free to do our own music. In this scene the music is hard to do on a full-time basis – there are even several famous bands that can't do it full-time. So we want to feel free. We don't expect a label to tell what to do or not to do. They would be free to criticize or help us, but not to change us.

On hearing the 2 demo-C.D.s Remo kindly gave me, I can affirm that MABON propose an interesting take on Thrash – one that is melodic and dominated by fast, catchy riffs. The influences cited by Remo are also evident as is evident that MABON represents the crossroads following quite a long journey by these Swiss musicians. I'll look forward to their debut full-length particularly to listen to the fruit of Monika's recruitment.

It's pointless to speak of such a thing as 'Swiss Thrash' but heartening to know that at least one band is trying to raise the banner.


Chris Galea - luciferlament@yahoo.com
-------------------------------------------

Current MABON line-up:
Roger Badertscher – lead vocals
Andreas Meidel - guitars / backing vocals
Remo Schärer - bass / backing vocals
Monika Hagman - guitars
Tommy 'Lombardo' Bitterli - drums

Official web-site: www.mabon.ch