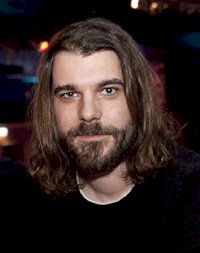 The fact that metal is evolving is undeniable. As the decades pass and more technology is available bands find themselves "bettering" the sounds of their idols. Bay area thrash of the 80s has been designed, re-designed and retro fit more than any other facet of extreme music. From the 90s groove-based metal to the 00s version of melodic death, the basic foundation of thrash has consistently upgraded to be louder, faster and more distorted model than the previous version. Perzonal War are the embodiment of those changes. From their 90s Metallica influences to the 00s melodic thrash this German band have always improved themselves, proving to fans and critics both that the group aren't opposed to change. The band have released their seventh studio record in "Captive Breeding", the band's first album for Metalville label.

Maximum Metal's EC had the opportunity to chat with the band's Metti Zimmerman. Here are some notes from that chat...

EC - Metti, it has been almost ten years since we last spoke! It is hard to imagine ten years later and we are still both doing what we love. So tell me Metti, after all of these years, hundreds of shows and seven records is the drive still there? Do you still have the motivation and desire to keep Perzonal War a thriving band and if so, what are the contributing factors to that?

Metti – EC, great to hear from you again. It has really been a long time ago since we spoke but as you mentioned we are both still there. I can ask you the same...why are you still interested in bands and care about them? It has to do with passion and with fun! We talk although we are thousands of miles away. The reason is music and this is more than cool. Regarding the band, we still want to play the music we like most. Of course there are times when it is hard to motivate; you have to care about job, family and other things and at the same time invest a lot of time and power into the band. And as you might know it is nearly impossible to earn money with a band. So, it comes on top of everything else. On the other side it is so great to have an outlet where you can let out everything in a positive way. We love what we do and don't have to care if others like it.

EC - The band has released their seventh record to date this year in "Captive Breeding". This is the first for new label Metalville. I really like this small label. I've had the opportunity to review Drone and Sky Of Rage, both new artists for Metalville. How did the label arrangement come about?

Metti - Metalville are located near our home town so it is pretty easy to get there and to plan stuff regarding Perzonal War. We hope it will turn out to be the right choice but we are really confident at the moment.

EC - I know that Perzonal War had a good relationship with AFM's owner Andreas Allendoerfer before his unfortunate death in 2005. I know Andreas built AFM from the ground up and turned what began as a small label into a huge heavy metal label in Europe for over 15 years now. Do you think Metalville has that same sort of dedication, something that will eventually grow and really expand outward?

Metti - Maybe they have the same intention. I think AFM have been lucky to grow in a time when the music business wasn't that screwed up like today. They grew when people were still buying CDs. This species is getting rare unfortunately. In my eyes Metalville is small but they have the right way of thinking regarding the scene and hopefully this fire helps us more than big advertisements in magazines.

EC - "Captive Breeding" has all of the modern thrash elements that has contributed to the success of your band thus far. At the same time I can hear so many more melodic elements. Since "Different But The Same" in 2003 how much has the band's sound evolved and what sort of steps led to today's Perzonal War sound?



"I am just a bit worried what will happen when the big ones leave the scene. I think Maiden, Priest, Metallica or AC/DC won't be there forever and then the whole scene will have a serious problem..."


Metti - I think we just went through quite a normal development. There has been an evolution in our music and I think it is still running. In the ten years between 2003 and today you are not only developing a slightly different taste of music but you also develop as an individual. A lot of things happened in the last few years. I got married, became a father and those things have influences on your life regarding future plans, responsibility, etc. Fact is that you still like the same old stuff. I think the sound of Perzonal War got heavier and heavier with every album. The reason for this step is that the band became more and more the outlet for breaking out of the "normal" life. Everyone has to care about necessary things but not everyone has the chance to put his feelings or thoughts into songs and throw away the "daily pressure". I think everyone who knows this band from the beginning can understand the way we have walked. We are still open for modern elements but we would never neglected our roots.

EC - I am really loving the more melodic songs on "Captive Breeding". I know some people may disagree but when I hear new songs like "The Last Day" and "Candor Hurts" I am just astonished at how commercially accessible they are. I can hear everything from Paradise Lost to Mustasch coming out of the band's arrangements and melodic chorus. Do you feel more confident in your vocal ability? Less thrashy verses and more clear singing?

Metti - I think we had those melodic elements in the sound of Perzonal War from the beginning. Maybe that's the reason we had a hard way. For the "100% thrash guys" we are too melodic and for the "normal metal people" we are too heavy. When I look back we had those melodic tunes like "Open my world", "My Secret", "Hope Dies Last" or "The Same Blood" already in the past. I think with Perzonal War we can do more than just speedy stuff. And why not try to write interesting songs with a commercial touch without making them too nice? I think even our melodic songs have this melancholy vibe and that's also what I like from bands like the mentioned Paradise Lost. There can be nice melodies but they should not be too sappy.

EC - Let's imagine it is 1999 and the band is right between two straight ahead thrash releases like "The Inside" (1998) and "Newtimechaos" (2000). I play you "The Last Day" or "Candor Hurts" from this new record. Do you think you would recognize it? Would you be pleased with the progression?

Metti - I think I would have liked it also fifteen years ago. Our influences in the early days have been thrash bands and classic heavy metal bands as well. I think the way of being influenced has changed. When we started we probably played a riff the way another band did as well. Now, it is more to get a special vibe of music. To create a touch of melancholy, to play with different tunings and just to think about what elements can make a song better. Maybe a difference to the early days of Perzonal War to Perzonal War in 2012 is that when in the past we finished a song it was finished. Now we finish it and afterwards the work starts to make it better and give it the 20% extra time that it needs. But I think that even in the past I could have lived with the actual Perzonal War and this is good to say. In my eyes we never did a step that we really regretted afterwards.

EC - The songwriting for this new release is steeped in a general consensus or theme of "two factions" so to speak. It is clearly evident with standout tracks like "Unfailing System" that you believe the governments of the world are sort of dividing up into two classes. Perhaps one being eaten by the other. What are your thoughts behind the songwriting and the theme of this record?

Metti - A lot of people asked me if there is a concept or a red line in the lyrics. No it is not. Maybe the apocalyptic touch just came up by reflecting the times we live in. I think our life is so much controlled by media, trends and an overkill of impulses that it gets more and more hard to filter information and to develop our own character at the same speed everything around us runs. When you turn on the television you just hear bad news. I think this is a dangerous trend and a bad signal for the upcoming generation. The opener "Regression Of The Art" deals with this problem. We are developing our technical abilities, our ways of virtual communication, investing a lot of time in "friends" on the internet and forget that we also have a real life. We build machines that work more effective than a human being and at the same time are wondering why there is so much unemployment. The whole balance doesn't work anymore. To be honest no lyrics of the album were planned. It just happened by writing down my thoughts at a special moment. Personally for me it is a good way to deal with things, think about them, write them down and then turn to a new topic.

EC - The band had guitarist Daniel During for four years and he contributed a good portion of the solos for "Captive Breeding". Why did he leave the band and tell me a little bit about his replacement in Andreas Ballnus.

Metti - We are really sad that Daniel left us because he is a really good guy and an amazing guitar player! I think we have the best solos ever on "Captive Breeding" and this guy is talented as Hell. Ten times better than me...a good motivation for me to rip my butt off and give my best. Daniel made his doctor and is now working as teacher so he just didn't find the time to concentrate on a band anymore. We are still very good friends and we wish him all the best and good luck for the future! Andreas is a very good guitarist as well and we have known him for several years. He played in the same band as Daniel before and we just asked him and have been glad that he agreed to play with us. For us it is very important that the band works personally and if you don't play with friends it is nearly impossible to run a band for such a long time.

EC - I know in years past it has been difficult for your band to play outside of Germany. Any chance that the support for this new album may take you outside of your native country?

Metti - To be honest we won't have the opportunity to play a lot outside of Germany. In the past we played several festivals in Romania, Hungary, Swizerland, The Netherlands and France but a whole tour would just be too expensive. One of our highlights was the Chicago powerfest some years ago. I think there would be a market for Perzonal War in the US but it is so expensive to go there. I really hope we will have the chance to play more shows in the next year. We are hot and willing and would take the chances we get offered!

EC - There are some videos on the band's site at www.perzonalwar.de that show you and Andreas (I believe) playing acoustic sets. I've seen everyone from Megadeth to Five Finger Death Punch do acoustic sets in the past. Why the attraction to play acoustic shows? Does it make for a more intimate fan experience? Perhaps a different side of the band?

Metti - Those acoustic shows are great because you have to arrange the songs in a completely different way. The funny thing is that Bjoern and not Andreas played the second guitar at those shows. He is a very good guitarist as well and the acoustic thing just turned out to be cool in this combination. The good thing with the acoustic set is that you can play inside of stores, push the sales even though some people have different expectations when they buy the CD.

EC - It has been four years between 2008's "Bloodline" and this year's "Captive Breeding". Will it be another four years for the next record and do you think having that much time between albums makes for a more diverse record?

Metti - We don't want to have such a long break again. It was planned to record the new album in beginning of 2013 but unfortunately this will not work. We are writing songs at the moment and I think a release date for early 2014 is realistic. When we get it earlier we are happy of course but I can't promise anything. In my eyes a record needs its time to get interesting. Maybe a rock and roll album works in a different way but for us the most important thing is that we are satisfied with the result. And before it makes no sense to pull out another product that nobody needs.

EC - So final questions here. Heavy metal is basically into its fifth decade of existence. The 00s focused more on retro sounds, sort of capitalizing on 80s thrash and providing a retro thrash movement. This decade seems to be more and more on 70s and 80s hard rock and glam, complete with a "Sunset Strip" sort of mentality coming out of Sweden and Switzerland. So in moving forward, what do you think the next trend will be? Will we get a retro "rap-rock" movement? Perhaps a revisit of "nu-metal"? Where does metal go next Metti?

Metti - To be honest I don't know. And I really don't care much about it. As long as there are good bands, no matter what sort of metal they play, I think everything is cool. The great thing with metal is that people and fans have their own head. Of course you get influenced by trends but the taste of music stays the same. I am just a bit worried what will happen when the big ones leave the scene. I think Maiden, Priest, Metallica or AC/DC won't be there forever and then the whole scene will have a serious problem because there will never be bands with this size and influence again. I guess the whole festival scene will change and the record industry as well. So we have to give everything to get superstars.

EC - Thanks again for your time Metti. Let's not wait ten more years before talking again! Stay in touch and best of luck to you and the band.

Metti - Thank you so much for your time and support! Hopefully we will meet personally in the future. It was great to talk to you again. I wish you all the best, for yourself, family and friends and your magazine!