I N T E R V I E W S

Mark Zonder - A-Z
"The Human Side of Rock n' Roll"

Interview with Mark Zonder, ex-drummer of Fates Warning, about the new band A-Z!
By: Mark Cubbedge | Published: Sunday, August 1, 2021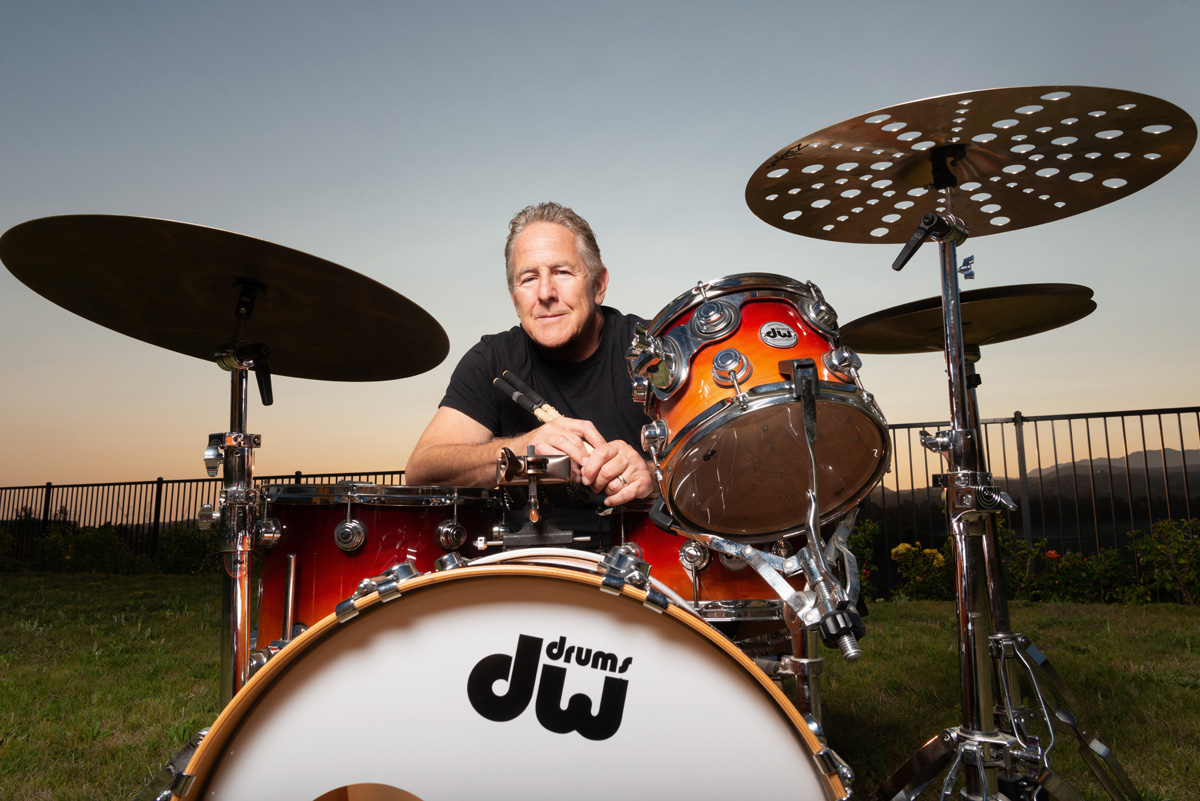 Mark Zonder, drums. Picture copyright Alex Solca





A-Z MEMBERS
Ray Alder - Vocals
Robbie Wyckoff - Backing Vocals
Joop Wolters - Guitars
Vivien Lalu - Keyboards
Philip Bynoe - Bass
Mark Zonder - Drums



Last week Mick Jagger unknowingly helped me categorize the music of Mark Zonder's new band, A-Z.

When the Rolling Stones' No. 1 hit, "It's Only Rock and Roll (But I like It)" came through the speakers, I realized it really is that intrinsic.

"It IS rock and roll," Zonder said, "it's not physics class."

Zonder has made a career of taking the complex and making it seem commonplace. The music A-Z (pronounced A thru Z) is creating pulls the defining vocal elements out of the 1970s and 1980s, and marries them with the modern skills and compositions of a team of world-class musicians. Some of them you have known about for a long time, like Ray Alder (Fates Warning, Redemption), and some you'll wish you had known about for a long time, like France's keyboardist/composer Vivien Lalu and the Netherlands' guitarist/composer Joop Wolters. Add in the brilliance of bassist Philip Bynoe (Vai, Slavoir, Warlord) and the master of vocal landscapes in Robbie Wyckoff (whose credits span from Roger Waters' 'The Wall Live' to Phineas & Ferb), and you have music with so much depth it's tangible.

"It's very human," Zonder said.

Among the genres and bands that came up in conversation after listening to several demo tracks with Zonder were: R&B, prog, Motown, Kansas, Queen, Megadeth, Van Halen, Asia, Journey and Foreigner.

It takes that kind of variety to accurately describe this music that is eclectic and fresh, with a metal edge, yet wildly melodic.

"I intentionally set out to make music for the masses," Zonder said. "I'm not shooting for only prog fans. It's about the song, and making the music behind it interesting. Every morning I wake up and my focus is this band. Doing whatever I need to do to keep it moving and get it to the next level. I'm always reminded of the Jonathon Cain quote, "I can't wait for people to hear this".

At the start of 2022, the wait will be over. The debut album from A-Z is expected to be released in the early part of 2022 on Metal Blade Records. Below are the highlights of the first in-depth interview Zonder has done on A-Z.

MM: Mark you've been doing a significant amount of session work in recent years, and now you're getting back into the band side. What do you find you like most?

MZ: I've done gazillions of records and recordings for other artists, and I kind of fell into that. The band thing is still the No. 1 thing for me, it's just very hard to find. Deep Purple wasn't calling, Geddy [Lee] didn't call. So I'm like, 'Mark you have to start your own.' There is something in the back of my mind that's saying, 'Well, Mark, you really haven't put out a big record, or something where someone is going to judge you in your band in a while. So it's time to show that you're not dead, and you're growing old gracefully, and you still have it and then some.

MM: You shared a few of the demo tracks with me back in February, and I remember making a bunch of notes about how the music landed on me, and really about the variety of talent and musical perspectives you assembled for A-Z. How did the cast come together?

MZ: I reached out to Matt Guillory initially, and he was too busy but he said call Vivien. Vivien and Joop have been working together for 20 years. When I heard what Joop, as a guitarist, was adding to our music I was like, 'Oh my God this is great.' The bass player, Philip, was obvious. He's the guy I go to all the time, regardless. Great player but more importantly great friend. The singer thing was just a complete nightmare. I auditioned 5,000 people--it was like Warlord all over again. It was very disappointing. I would sit down with people and say, 'Hey, here's the deal, verse, chorus, bridge, verse, chorus, out. Think super, super commercial.' I would get stuff back that you would turn it off after 20 seconds. Seriously, what are you thinking? Didn't we have an in-depth discussion on direction and structure of the vocals? Then there were the "big-name guys" who would have me send them the track and get the old, 'Oh yeah, cool, sounds great, get right on it', and then you never hear from anybody again. I think there are a lot of guys who can sing, I don't think there are a lot of guys who can write. I think there is a big difference. That's kind of what we were running into.

One day it kind of dawned on me. I said I don't know what they [Fates] are doing, I don't know what [Ray's] doing. I just called him and told him and he was into it. I do remember from our times in the past we talked about music. He's probably one of the few guys in the band who really was into R&B and real singer-based music. Ray grew up with that with his parents, his mom and stuff, that '70s, '80s thing where it is about the singer. I knew he had that side in him. I think you really see that side of Ray on 'Parallels'. You see it a little bit more because the songs were a bit more put in that style as compared to 'Nothing Left to Say' or 'At Fates Hands'; stuff that was kind of crazy and wacky. 'Eye to Eye' is a classic example. That is a commercial hit song. He was great.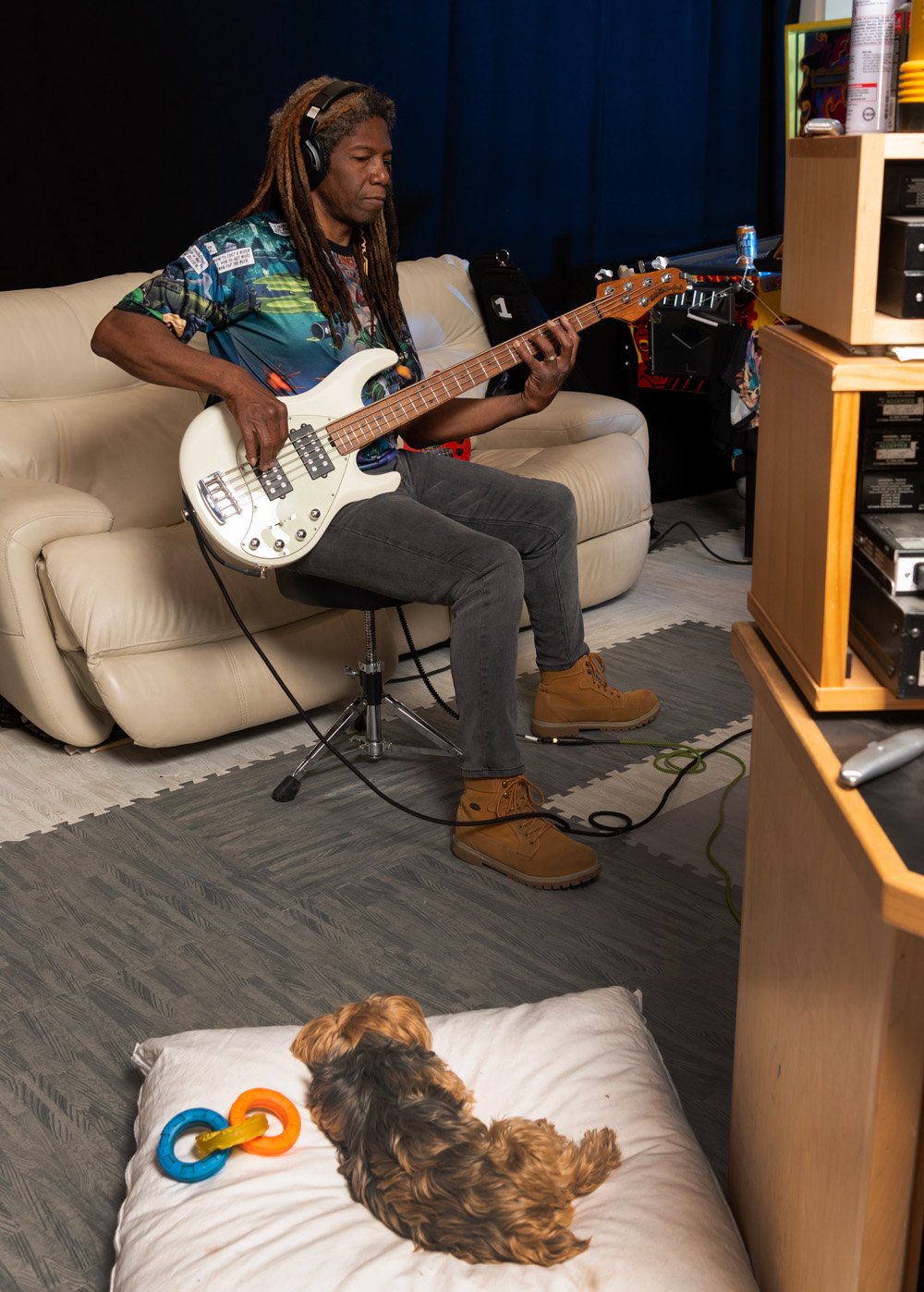 Philip Bynoe, Bass. Pic copyright Alex Solca



MM: So what's your formula for success?

MZ: In this day and age the No. 1 thing you need is a great singer. If you don't have a great singer don't even bother. If you've got the singer that everyone is going to listen to, then you just need the big hook; you need that memorable thing. That's what everybody and their mother remembers. We are looking to be accessible to a wide audience; I'm not shooting for only prog fans. If that was the case we'd be doing instrumental music and we'd be playing every note we could figure; we'd just be going crazy. It's about the song, it's about having something when someone hears it once, they are remembering it. It's in the back of their head because it's so catchy.

This is a business. If you have more success it enables you to do the next record, it enables you to do better touring and not be in a van. So, if you want to play stuff that's over the top and crazy to satisfy yourself, well you're going to spend a lot of time in the basement. And that's cool, there's nothing wrong with that. People used to say to me in Fates Warning, 'Why don't you play a drum solo? I said, 'Honestly everything I've got I am playing in the songs. I'm not holding anything out special. I'm taking every bit of creativity I have and trying to put it into the song.'


"We are looking to be accessible to a wide audience...it's about the song, it's about having something when someone hears it once, they are remembering it. It's in the back of their head because it's so catchy...I picture this on a big stage. I see it, I hear it." --Mark

MM: The plan is to have everything turned in to Metal Blade around November, and a release date early in 2022. How many tracks do you see the final record being?

MZ: 10-12 tracks, and hopefully 45-50 minutes minimum. Maybe it will be 10 tracks and a bonus track somewhere. I've never been a big fan of let's take this song and make it acoustic for a bonus track. I think that's a cheap-ass way out. If you do 10 on a record, and one other territory has 11 as an original song, then it's more valuable than a song you already have. It's not a Van Halen record (their first four records averaged about 33 minutes), but it's not too long.

We have all the bases covered, a couple of slower tunes, we've got the up tempo...I just finished one, and Ray's got about 80 percent of the vocals done, and it'll probably be the opening track. It's about six minutes that basically says if you can only listen to one song from this band and you want to know exactly what this band is, this is it. It's got a great riff, got the great vocals, and the instrumental part that opens up has a Megadeth overtone of metal in there.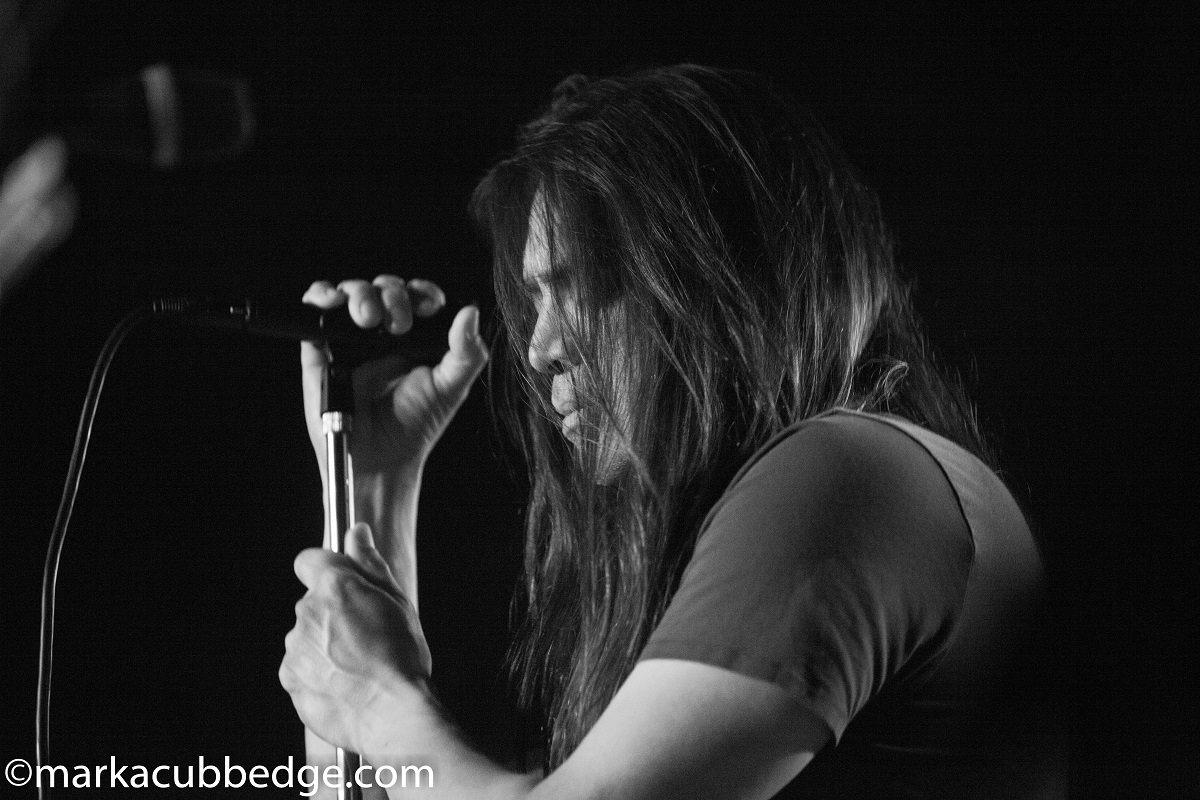 MM: I've followed Ray pretty closely for a few decades now, and have seen different pieces of his abilities in different bands and live performances, whether it's Fates Warning, Redemption, or his recent solo work. A-Z seems to push him to places he's not gone before vocally. Can you talk about that?

MZ: What really works for Ray is the way this stuff is set up, very structured and set up for melody lines. We're very conscious of verses and choruses and parts that set each other up. Me and Viv are putting songs together and going back and forth and so many times we visualize verse, chorus, and Ray sang it chorus, verse. As well as some of the songs Joop started, all very vocal oriented. As long as it sounds great I don't care. That put a really fresh perspective on it as compared to us sitting around saying, 'Dude, this is where you gotta sing the verse.' I come from a school of the soft parts are verses and heavy parts are the choruses. He went the other way and it's awesome.

So, number one, we're encouraging Ray to do whatever the hell he wants. No one is standing over him. I can't ever remember him turning something in and we said, 'Dude you gotta change this.' We want Ray to be Ray. I keep pushing Ray to do more: Where are the ad libs? Where are the grunts? Where is the groan? Where is the David Lee Roth? Where is the cocky, funny guy with the jokes? This is the kind of music where he can do that. I just want him to feel free, creative and have a good time.

There is this one song Ray just turned in that is kind of a crazy song, but the chorus all of a sudden opens up really big and you feel the floor shake. It's kind of the half time feel, and gets some nice color from the keyboard. And Ray, like you said, went some place I've never heard him go before. It's really refreshing. He's not trying to get cute with the lyrics. It's rock and roll. It's not physics class. Make it feel, and he does.

We just let him go. Turned him loose. He's taken a song or two and cut it up a little bit. I always knew there were other sides to Ray that the public never heard. So here it is, do whatever you want, knock yourself out. This is about having fun, being creative and having that smile on your face saying this really is something. That's the way it is with everybody in this band. We're all mature enough musicians to know what sounds good and what doesn't sound good. That's what I love about Philip, turn him loose and do whatever you want to do. Don't just get on the E train and ride it. Do your thing. Everybody has great taste and they know what to play. We're not getting in each others' way.

MM: Have you started thinking about possibly touring to support this record or are there too many things up in the air, or unknown, at this juncture?

MZ: Yes, we absolutely plan to tour; already talking to agents. Hopefully this record comes out and starts to open some eyes. I know that the live opportunities will come. If it stiffs, well, maybe a different story. I still believe when something does well and it is drawing attention, people will want to hopefully book the band. I picture this on a big stage. I see it, I hear it.


LINKS:
Band Website
Band Facebook
Mark Zonder Facebook
Ray Alder Facebook
Philip Bynoe Facebook
Joop Wolters Facebook
Vivien Lalu Facebook
Metal Blade Records


MORE A-Z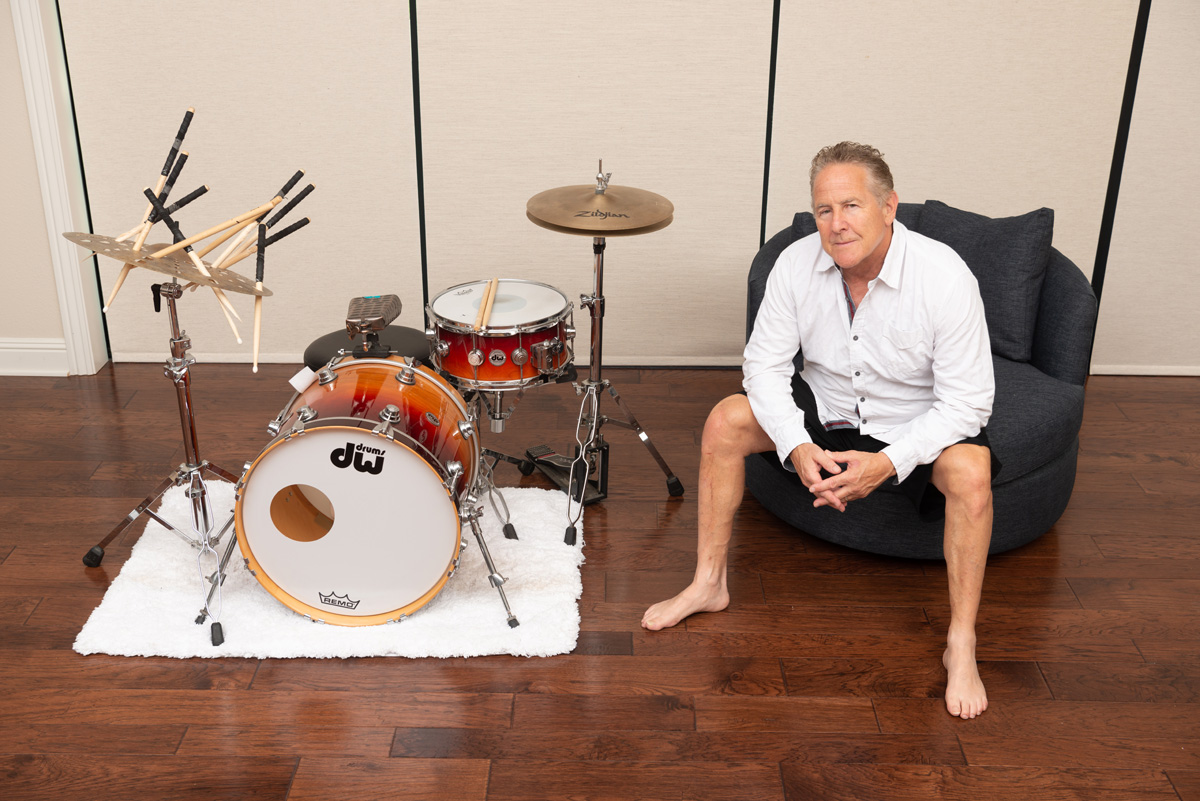 Mark Zonder, drums. Picture copyright Alex Solca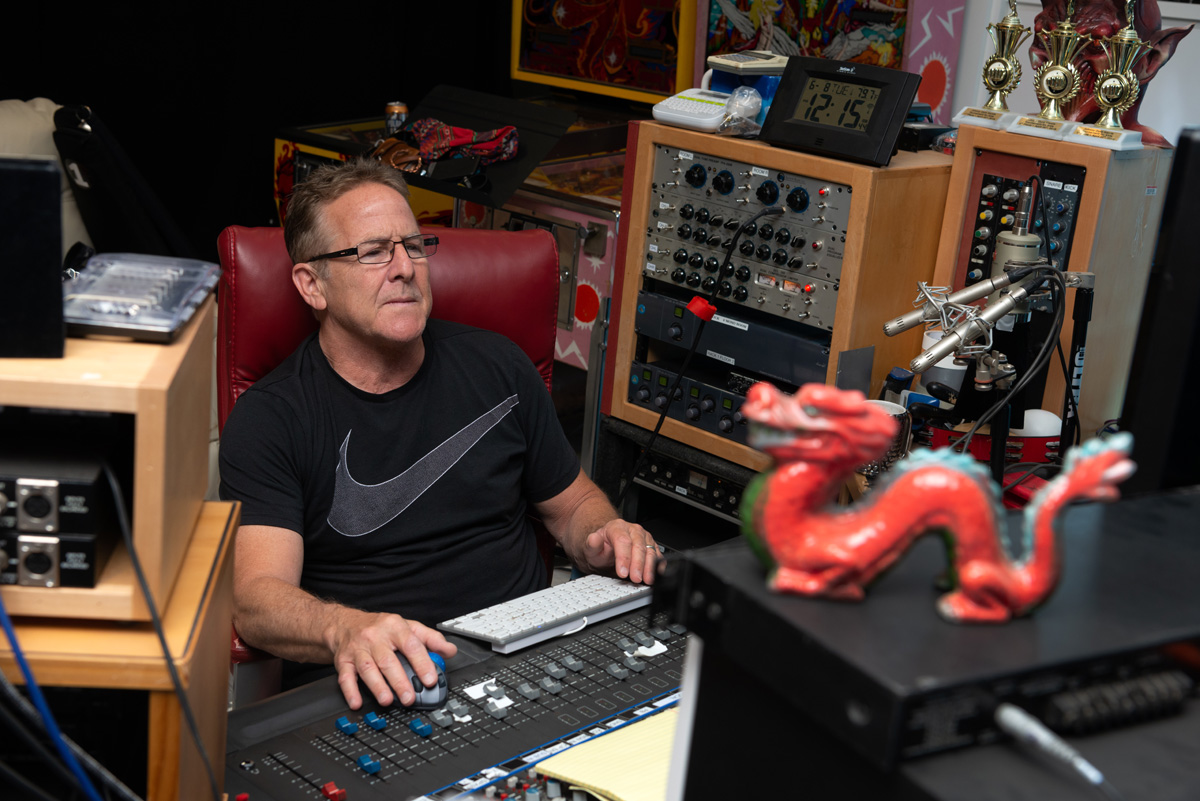 Mark Zonder, drums. Picture copyright Alex Solca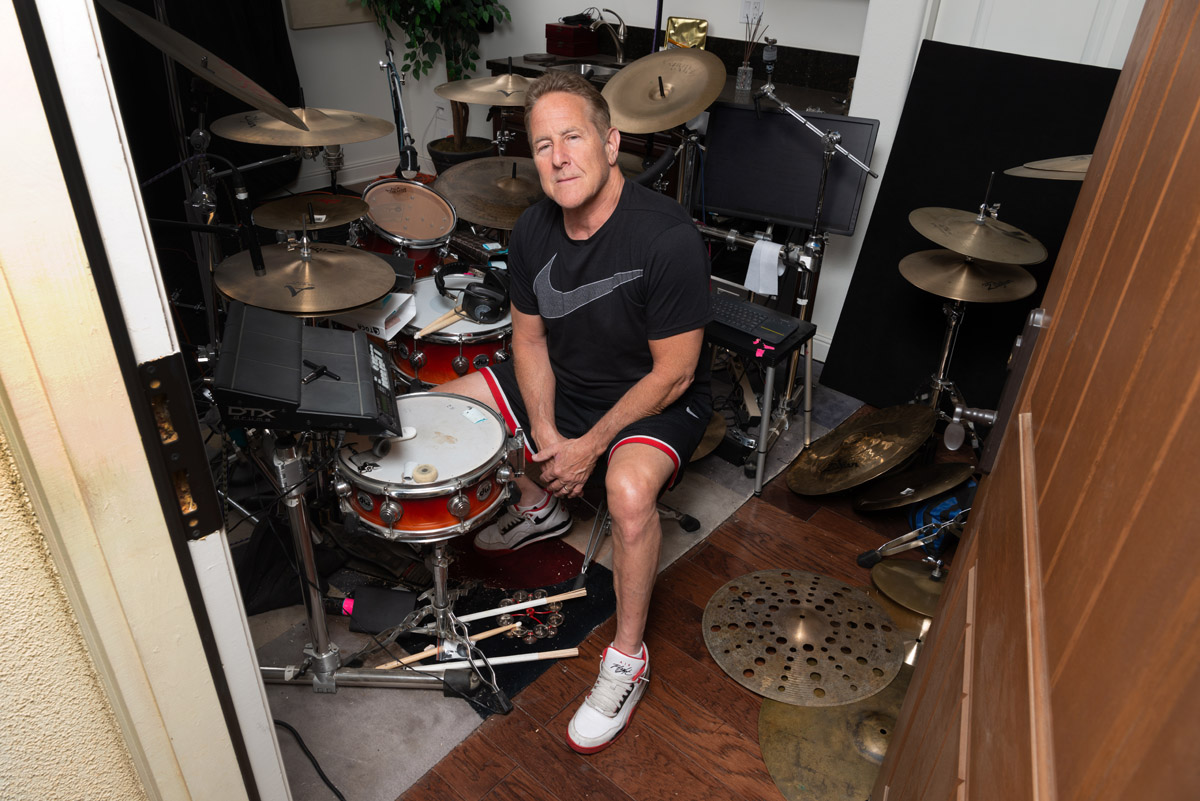 Mark Zonder, drums. Picture copyright Alex Solca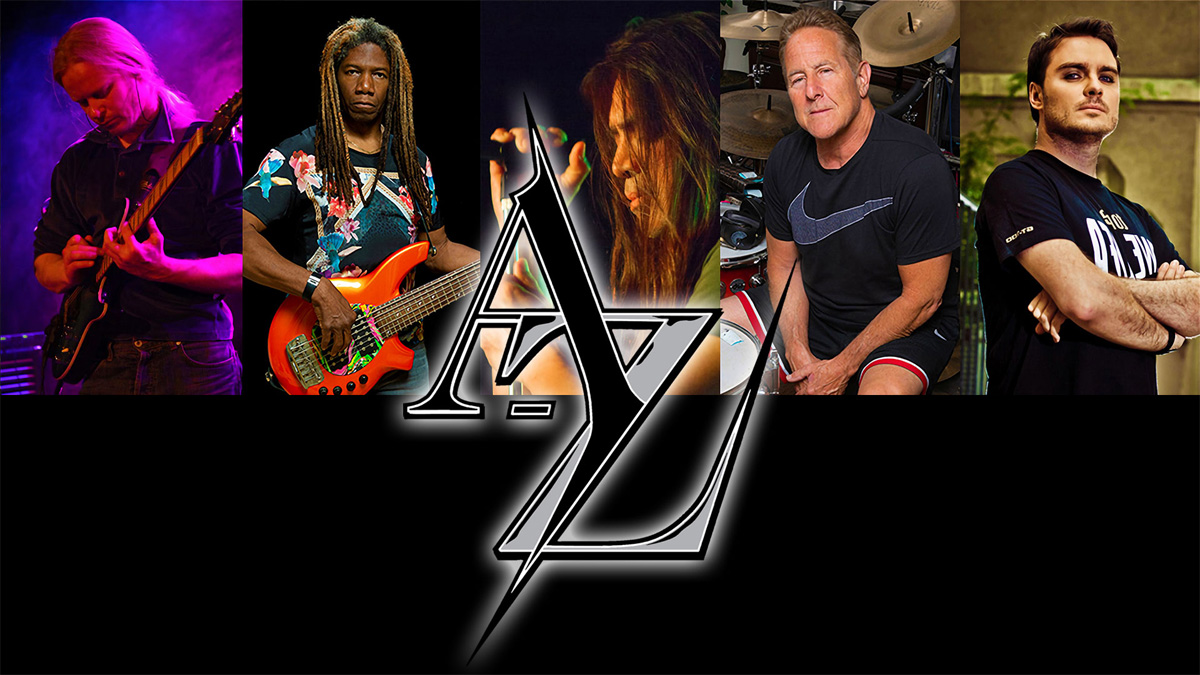 A-Z Band.
ALL INTERVIEWS FOR: A-Z
| | | | |
| --- | --- | --- | --- |
| INTERVIEW | INTERVIEWER | DATE | TAGLINE |
| Ray Alder | Mark Cubbedge | 8/4/2022 | "Melodies and Lyrics" |
| Mark Zonder | Mark Cubbedge | 8/1/2021 | "The Human Side of Rock n' Roll" |
ALL REVIEWS FOR: A-Z
Currently no reviews.
<< back >>