I N T E R V I E W S

Ingo Powitzer - Scorpions
"Overcoming Technical Challenges"

Scorpions' guitar tech Ingo Powitzer discusses what it takes to tech for Matthias Jabs
By: Joanne Laroche | Published: Friday, September 16, 2016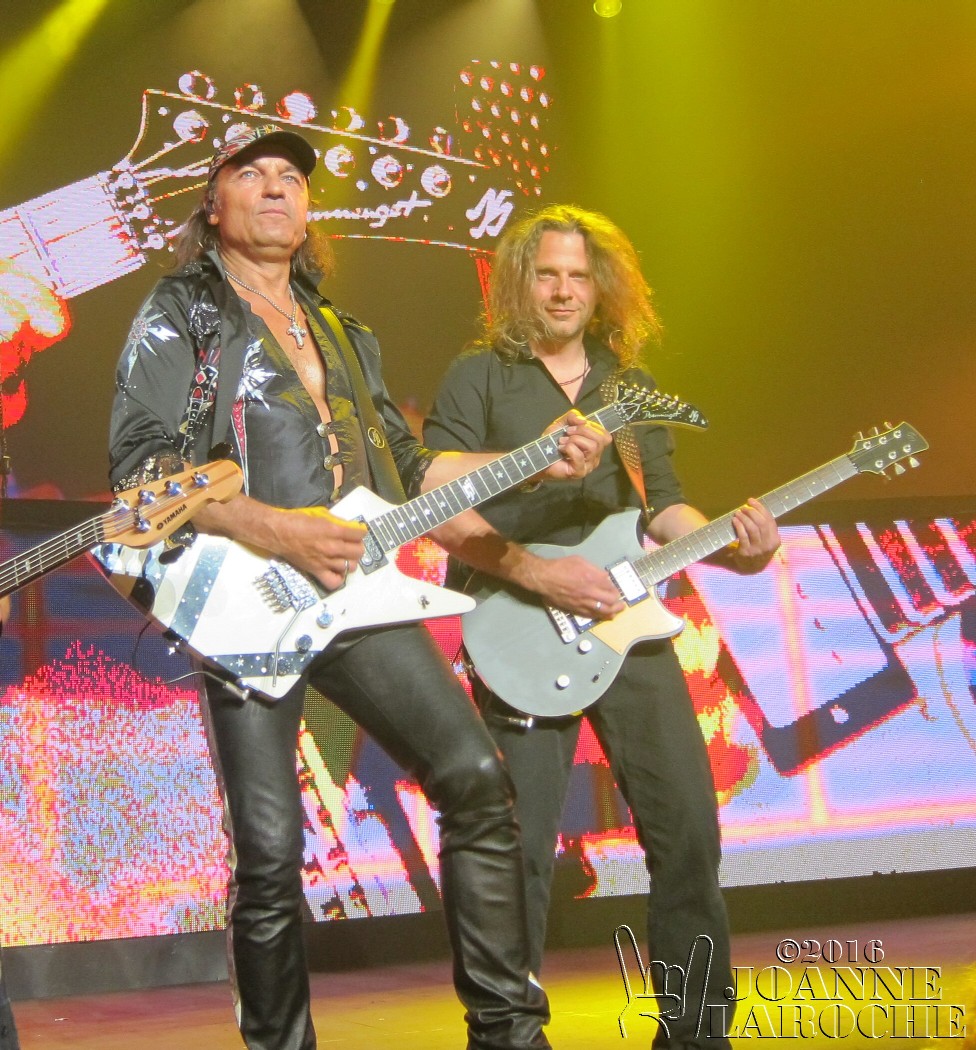 The Scorpions are currently celebrating their 50th anniversary with a worldwide tour. Locations include: China, Japan, North America, Europe and even Australia will see them for the first time to play down under this year.

Is it as glamorous as it might seem to be touring the world with one of the most iconic German Hard Rock bands? It can be, but it also takes time, dedication and a lot of sweat.

Ingo Powitzer has been the Guitar Technician for lead guitarist Matthias Jabs for over 16 years now. Not only is he in charge of making sure the array of beautiful instruments are well taken care of, but he is also a musician in his own right and plays with the Scorpions on stage as well contributing in the studio.

Catching up with Ingo was no easy task; the life of a Guitar Tech on tour is a busy one. For more reasons than you might think.

Can you please tell us a bit about how you got started in the Music Industry and how you eventually became the Guitar Technician for Matthias Jabs of the Scorpions?

I used to practice between 5 or 6 hours a day and got totally fascinated by playing guitar. I always loved playing and tried to be a part of the music business. However, it took a long time for me to find out that the business wasn't made for me or I wasn't made for it - depends on how you look at it.

I met Matthias [Jabs] when I was still a "musician" in 1993. I started working as a Guitar Tech in 1996 and Matthias asked me in 1998 ( I believe it was ) if I could work for him. He asked the second time in 1999 but I still didn't feel ready for it until we met again in 2000.

I started working for him in 2000 to do the Moment of Glory DVD. I thought it would last maybe 6 months or maybe a little longer. I was wrong (not the last time I was totally wrong in my time working for the Scorpions). It has never been easy working for the Scorpions, but I enjoy it.


"If it's not 100% bullet proof, tested and modified to its best performance etc., I'm not using it."
Acoustica was the first recording I was involved in.

What do you find is one of the most challenging aspects of being a Guitar Tech?

I'm a big believer in preparing as much as I possibly can. Everything can happen and as I learned over the years, it will happen: so be prepared.

You have a few videos posted of some experimental solo work/jamming. Where do you get your inspiration?

The music you hear when you watch the stuff I've posted is what happens in that moment when I pick up a guitar. It's not planned or rehearsed. I've been listening to all kinds of music for 40+ years. If I listen to it, it inspires me.

My memory is pretty good when it comes to music. It doesn't work that good with other things...

In the past couple of years you have been performing onstage with the Scorpions as a special guest; how difficult is it to adjust from being behind the scenes one moment and onstage the next?

It is somewhere between impossible and very easy. I don't think about it before I go on stage. I just go out and play. It's my five minutes of calm during a show.

What is one is one of the biggest technical challenges that you face on a day to day basis?

Equipment wise I'm driving a Rolls Royce. Matthias uses the best stuff. It's all custom-made to our specs. Be prepared, it will be fine...

What is your current favorite guitar?

I own a lot of guitars myself and it keeps changing. Let's say out of 20 I have maybe 5 I will never sell and they will be passed on when it's time.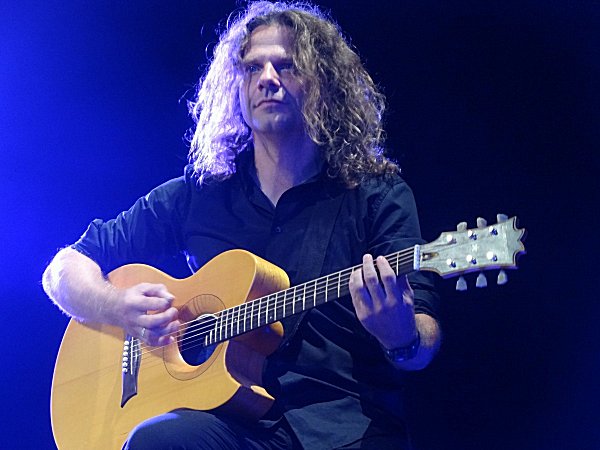 How many Matthias Jabs guitars are there in rotation for the 50th Anniversary tour?

There are 39 Guitars in three rigs.

What is a typical day on tour like for you?

Get up, get ready, start setting up, do a line check, do a crew sound check, restring 4/5 guitars, relax ( doesn't always work), get ready for the show (half an hour before the show) do the show, tear everything down, pack the stuff...ring home...

Do you have a particular memory from your years of touring that you can share with us – A special moment that will always remain with you?

A recent one is when James Kottak was singing the French national anthem at the last show in Paris. I do miss him. [YouTube Link]

Which bands/artists are you listening to these days?

Trust me, I'm trying really hard finding new music but it is difficult for me. Here is a peek at what I have on several iPods: Elvis Presley (always), Sammy Davis Jr., Dean Martin, Van Halen, Kiss, Old Whitesnake, The Beatles, 50's Rock and Roll, Stevie Wonder, Classic Blues (BB King, etc), Rolling Stones, Funky Stuff and Prince (of course).

Survival items: What should every guitar tech have in their toolboxes?

String cutters - toothbrush.

Is there any upcoming gear that you are looking forward to trying out?

Not really, I stopped trying stuff long ago. The regular gear is good enough for most guys and don't get me wrong; I understand that many people are fine with it. In my case - If it's not 100% bullet proof, tested and modified to its best performance etc., I'm not using it.

What advice would you have for someone interested in becoming a Guitar Tech?

Try to spend a day or two with a professional touring tech, if you get the chance. Try to learn as much as you can from as many different people as possible (you'll be able to figure out the 'good ones' soon), stay clean (the 80s are over) and stay happy.

Get a second passport. (Yes, you will need it if you start working worldwide.)

Some vaccinations are useful...

Never panic. (!!!!!!!!!!!!)

Get the best therapist possible, you'll need one!

And after a while you'll become one.


[Homepage]
www.ingopowitzer.org

[Guest/Session Work]
Scorpions
2004 Unbreakable Bass (track 13)
2011 Get Your Sting & Blackout - Live 2011 (Live album) Guitars (Track 1;7)
2011 Get Your Sting and Blackout - Live in 3D (Video) Guitars (on 8)
2013 MTV Unplugged in Athens (Live album) Guitars, Baritone guitar



ALL INTERVIEWS FOR: SCORPIONS
| | | | |
| --- | --- | --- | --- |
| INTERVIEW | INTERVIEWER | DATE | TAGLINE |
| Ingo Powitzer | Joanne Laroche | 9/16/2016 | "Overcoming Technical Challenges" |
ALL REVIEWS FOR: SCORPIONS
<< back >>