I N T E R V I E W S

Bill Hudson - NorthTale
"Ideas Coming to Life"

Interview with Bill Hudson, guitarist and founding member of NorthTale.
By: Mark Cubbedge | Published: Tuesday, August 6, 2019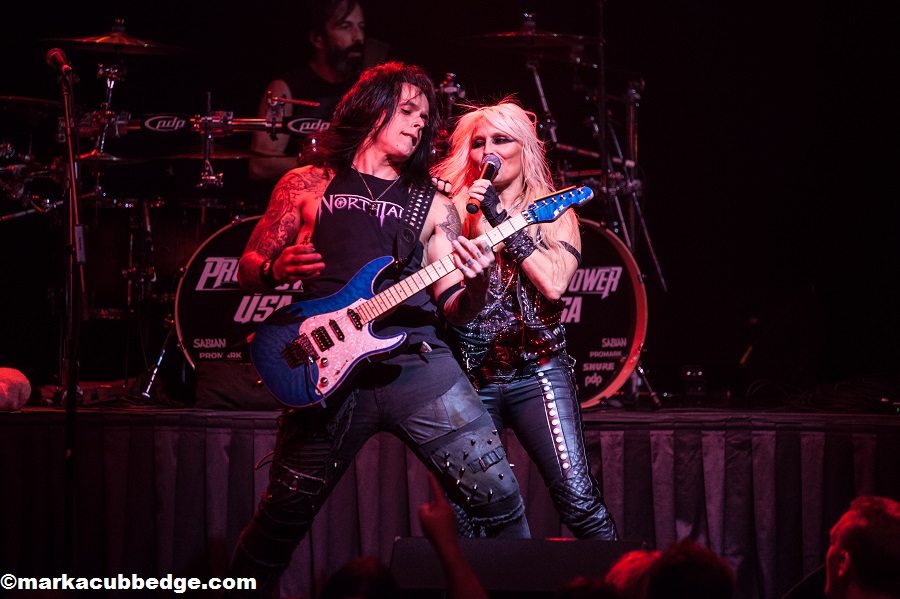 NorthTale's debut album 'Welcome to Paradise' has been a dream 20 years in the making for guitarist and founding member Bill Hudson who has worked with Trans-Siberian Orchestra, U.D.O., Dirkschneider and I Am Morbid. Born and raised in São Paulo, Brazil, he moved to the United States in 2005 in order to join the power metal band Cellador

Photographer and writer Mark Cubbedge caught up with Hudson, where he talks about the state of metal music, the upcoming festival shows and who he owes his musical success to in the U.S.
"I'm holding myself up to the same standard of performance as I would with a bigger band."

Mark Cubbedge: MC: Few people travel the world as much as you do bringing live music around the globe, and I know you are super-busy with the release of NorthTale's debut album. Thank you for your time tonight to chat with me.

Bill Hudson: Thank you for the opportunity, Mark!

MC: I guess it is fitting to talk to you tonight from Brazil. You're in your native country on the release date of 'Welcome to Paradise' on Nuclear Blast Records. Have you taken the time to reflect today on where you came from in Brazil to where your career has taken you thus far in the U.S. with the worldwide release of your first album?

BH: I've done that all day! It's really been in my mind. This album is truly a benchmark in my career, possibly the single biggest one. It's weird, when I was living in Brazil I had these crazy dreams of touring the world with my idols, as well as of leading my own band. Most people in Brazil think of achieving that as a utopia; not to mention they sabotage one another. To be able to leave this dump and make my career worldwide, while living in America AS A US CITIZEN was all I ever wanted. It's almost too good to be true.

MC: Back on March 30, 2018 you and I sat outside and chatted after a Dirkschneider show in Jacksonville, Florida. You spoke at length about this project (which was nameless at that time), and how much you had been working on this dream, writing the music and lyrics, and planning the next steps, getting the right musicians involved, etc. What was it like the first time you held a physical copy of your record in your hands?

BH: It was pretty surreal! I mean this may be a project that started in 2017, but the idea has literally been with me since I was 14 years old. Before I ever became a professional and played with all these artists, I wanted to have my own band. It just felt like such a difficult task to achieve. I didn't think I had the energy, too. This has really been a 20-year-old dream! It's fucking crazy to be honest!

MC: I've seen a lot of comments on social media about how 'Welcome to Paradise' is bringing fresh life into Power Metal. What's your take on the Power Metal scene currently, and what do you think the next few years will hold?

BH: I think there's a few great bands nowadays. The problem is there's quite a few shitty ones as well. The truth is I've resented the heavy metal scene for years now because there was not a band like NorthTale around! I'm glad we came out and hopefully help the genre become a little more popular again.

MC: If I am not mistaken the album was initially going to be an EP, but so much buzz seemed to be surrounding NorthTale that Nuclear Blast ended up picking you guys up and wanted a whole album instead of an EP. How did the whole record deal evolve and how much of a role did social media play in it?

BH: That's right! I mean we did approach Nuclear Blast with the material, and we had our contacts there. But as you said, we had initially planned to put out a self-released EP. We got signed before the EP was done, and we just recorded new songs and turned the EP into a record.

As far as the role social media has played in it, I think we could never have done what we did without it. Old school people may hate on it, but the truth is we had thousands upon thousands of fans before we ever released anything! Social media was, and is, crucial in our career.

MC: NorthTale's first concert will be at Sabaton's Open Air Festival August 14-17, and then you all head to Japan for the Evoken Festival August 31-September 1. Over the years I've seen you play with TSO, Power Quest, Dirkschneider and Doro Pesch. This time, though, you'll be playing your own music to the fans. What's that going to be like for you?

BH: Man, I have no idea! I've never played any of my own music in front of people. I'm holding myself up to the same standard of performance as I would with a bigger band.

MC: When can we expect to see further tour announcements? Are there plans for a significant tour later this year or next?

BH: We almost got on a big January tour supporting a big name in Power Metal, but plans fell through. We just got one of the best European booking agents to help us, so we'll see what that does.

MC: Any chance we'll see you playing at ProgPower USA the next time with NorthTale?

BH: I just can't stay away from ProgPower for too long :P

MC: Jon Oliva is someone who has really believed in you for many years. Can you talk about the relationship you have with him and how important he's been to your career?

BH: Jon is one of my musical heroes. It's impossible to put in words how much I respect that guy. I also owe him essentially everything. I had some experience and of course had toured several times over with Circle II Circle before I joined Jon's band. But once he took me under his wing things really took off. I don't think you and I would be talking right now if it wasn't for Jon. I love that guy and will be forever grateful for what he has done for me.

MC: Let's end on a fun note. Is there anything that happened during the recording process for Welcome to Paradise that you look back on and laugh about now, that may or may not have been humorous at the time?

BH: I guess the only funny thing was one of the songs, "Way of the Light" changed a little bit since the first demo. But I forgot to let our bass player, Mikael, know about it. So when he sent his bass tracks to me, I played it against the rest of the song and his bass sounded really horrible. At one point I wrote and asked him, "What exactly are you doing? Are you coming up with random notes or what." To which he responded "No, it's OK. Let's change the song and not let the bass player know." (laughs). The whole process was really smooth, almost to the point where it was too good to be true.

MC: Bill thanks again for your time. Safe travels to Europe, Japan and back home. NorthTale's 'Welcome to Paradise' is out now on Nuclear Blast Records and is available here shop.nuclearblast.com

BH: Thanks Mark for opening the space for me and NorthTale. I hope we get to hang out again sometime soon!


LINKS:
Facebook
Nuclear Blast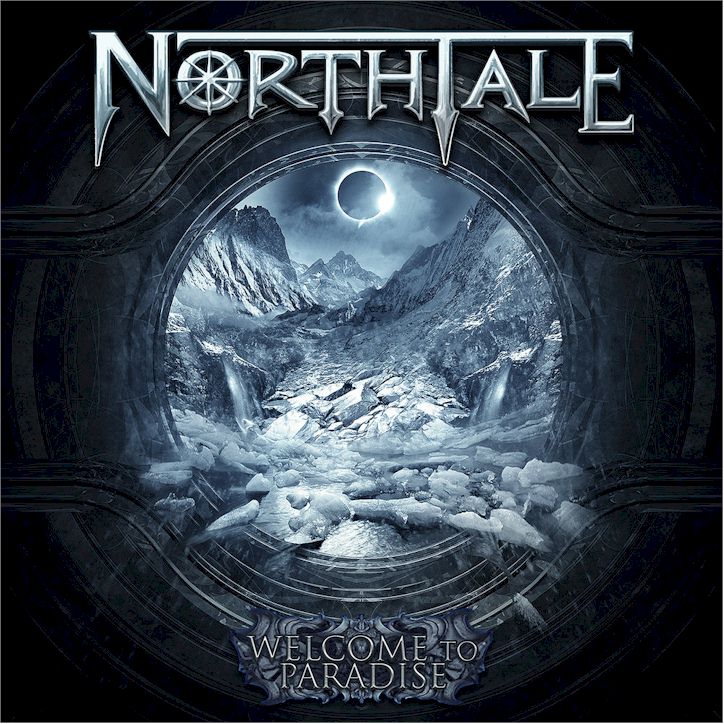 ALL INTERVIEWS FOR: NORTHTALE
| | | | |
| --- | --- | --- | --- |
| INTERVIEW | INTERVIEWER | DATE | TAGLINE |
| Bill Hudson | Mark Cubbedge | 8/6/2019 | "Ideas Coming to Life" |
ALL REVIEWS FOR: NORTHTALE
Currently no reviews.
<< back >>