New Performers Added to Our Metal Maidens Section!
11/18/2016 3:09:06 PM by Frank Hill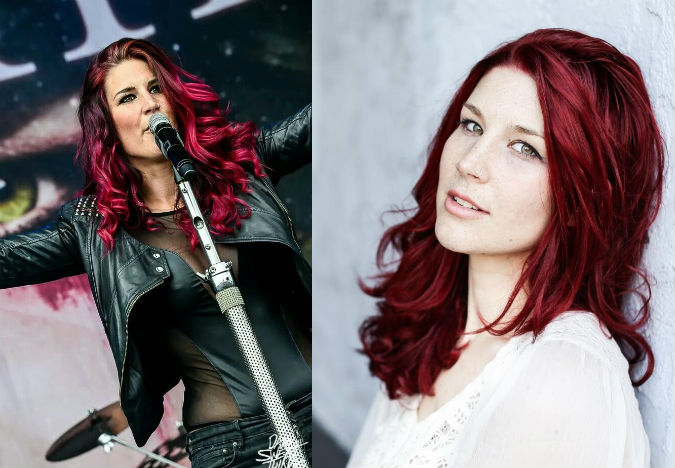 Dutch singer-songwriter Charlotte Wessels (Delain) has a voice that is both infectious and emotive. Able to go from sing-song siren vocals to powerful emotional tones and then to almost operatic without missing a note. With her vocal arsenal, Wessels can stand voice to voice with any contemporary.
Ann-Sofie Hoyles (Spiders): Her vocals are steeped in 70s glory and recalls some of the showmanship of David Bowie, T. Rex and Heart.
Jenna & Acid (Honeymoon Disease): With Jenna on vocals & guitar and Acid also on guitar, they are one half of the smashing quartet of retro-rock from Sweden known as Honeymoon Disease.
Priya Panda (Diemonds): This sexy, sultry vocalist has fronted Diemonds since their conception in 2006.
Stacey Peak (Savage Master): Her aggressive vocals, while consistently clean, hits highs and lows that recalls early singers like Harry Conklin (Jag Panzer) and Ronnie Galetti (Nasty Savage).
Viktoria Viren (Evil Drive): Her vocals are similar to Angela Gossow with plenty of mid-range growls and higher blackened screams.
Marta Gabriel (Crystal Viper): This Polish singer is not only an accomplished vocalist but also a guitarist, performing both for power metal vet Crystal Viper.
Read on our newest and all our entries here:
[Full Section Link]
<< back >>