(Stephen) King of Metal: His Influence on Hard Music!
10/29/2016 1:13:10 PM by Frank Hill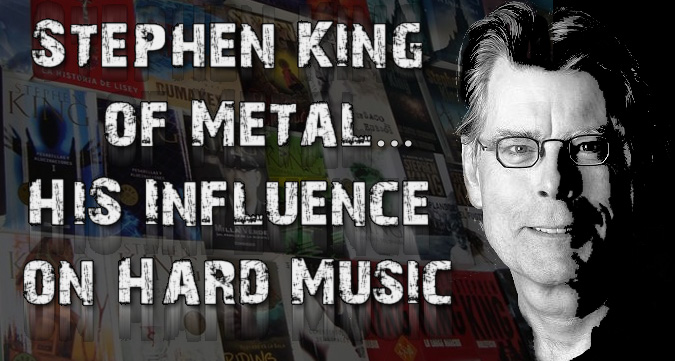 Stephen King is one of the most prolific writers of our modern time with over 350 million copies sold from the 67 novels and books he's published of contemporary horror, supernatural fiction, suspense, science fiction, and fantasy.
Within his works are many references to bands like the Ramones and AC/DC. King has stated that he likes heavy metal and has named Anthrax, Judas Priest and Metallica as amongst his favorites to write to.
Without an extensive cataloging of subjects, it's arguable which author has the highest influence on metal, but we grew up with Mr. King and many hard rock and heavy metal band members did as well using some of his subject matter within their own music. So, we have given our pound of flesh and compiled a master list of all the songs we could find related to his books. Read our column here:
[Full Column Link]
<< back >>