Reminiscing on 90s HuH Magazine!
5/6/2016 1:57:08 PM by Frank Hill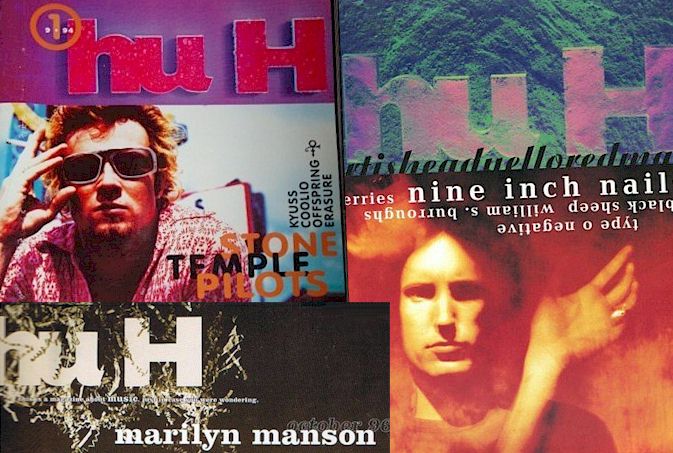 It's 1994. Alternative and grunge rock rules the US. Flannel is the new spandex. Hair product is exiled. Lyrically, no one wants to rock and roll all night. It's the age of spoiled kids croaking in a rocker about boredom.
By then, I've invested time and money into the metallic arts which are back underground and far from dead. I'm chasing European power metal, Bay Area thrash, melodic death and gothic doom. I'm searching bins and racks for black-something. I'm thumbing the mail order catalogs while Store Clerk Jabroni #1 asks Store Clerk Jabroni #2 "Do we carry Mortuary Drape normally?" I special order Mortuary Drape from some pothole in Cambodia with a $5 deposit that will eventually be returned to me a year later when it remains on indefinite backorder.
That little record store episode is the embodiment of metal in the 90s. The heavy stuff was hard to come by and it was even harder to find new bands outside of a handful of World Wide Web sites. There was Metal Maniacs and Metal Circus but in my rural part of the bible-belt only a couple of stores carried those. After the disenchantment of downloading 30 second .wav files online and watching MTV's SuperRock (the horrible substitute for Headbangers Ball), I decided to take a chance and spend some of my Aunt Mabel's hard earned social security money (her annual $50 birthday gift cash) on a music subscription magazine. Huh?
HuH Magazine had arrived.
Read Eric Compton's reminiscing here:
[Full Column Link]
<< back >>