Tales from the Jugular
On the Horizon: 5 Bands to Watch in 2017
Hard Rock and Traditional Edition
By: Eric Compton & Frank Hill
Published: Friday, February 24, 2017
In the early civilization of Africa explorers discovered some really unique and intimidating animals. These animals were unlike anything on Earth, each with their own skill-sets and abilities that allowed them to rule their kingdom. The African lion, African elephant, Cape buffalo, African leopard, and rhinoceros. This group of animals are symbolic of resistance and non-conformity. Hunting them brings its own perils and limitations leading hunters to consider them the ultimate trophy. They are deemed the "Big 5".
Heavy metal and hard rock isn't an unexplored phenomenon. Its musical landscape is in its fifth decade, leading many to wonder just how many stones are truly left unturned. The two genres have been expanded into countless hybrids, offshoots and sub-genres that leave even experienced fans like myself a bit overwhelmed. Now, with so many streaming avenues it's hard to even find a playlist or album to turn on without going down the rabbit hole of endless visuals and recommendations. It's a daunting task.
I'll make it slightly easier for you.
For this year, I've narrowed down five bands to watch. The criteria? They have to be new bands with no more than two official full-length album releases. I am straying from extreme music because its future doesn't excite me that much. This list features youthful, energetic bands that play a form of hard music that's electrifying and speaks to me in some way. The bands listed here didn't ask to be included and I don't have a personal interest or relationship with these acts. I just feel that they bring a much-needed presence to a restaurant table that is already in "RSVP" mode to thin the crowds.
Crank them up, recommend them to a friend or just dismiss it and go back to channel surfing. I don't ask for your allegiance, but I will ask for your ear just this one time. You have time, right...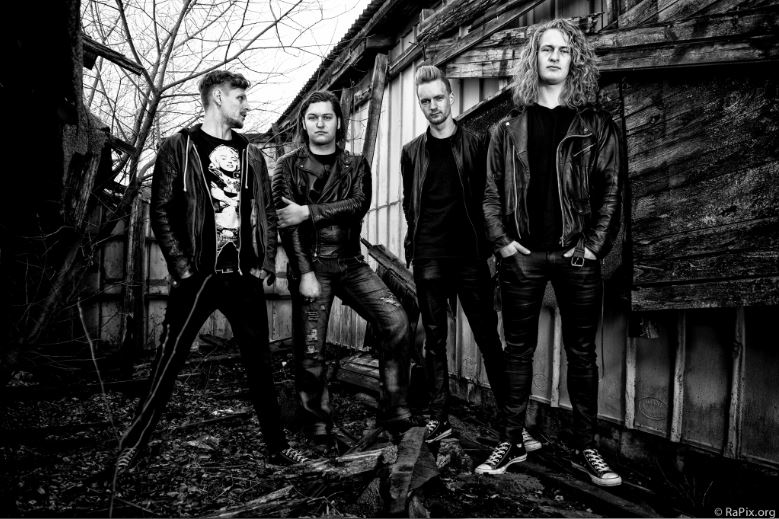 Formed:
2012, Denmark (Esbjerg)
Releases:
'Black Oak County' (2017)
Website Link:
[Facebook]
Youtube Single:
"Mad Dog"
Description:
Denmark's Black Oak County are a heavy four-piece that slide perfectly into that niche between hard rock and heavy metal. Their self-titled debut album was released in January of 2017 courtesy of Mighty Music (Tygers of Pan Tang, Sea), a Danish label that seems to be the newest rising force in artist development and execution. Opener "Someone Else" is a rhythmic mosh rock with heavy distortion amongst it's faster paced groove set. Guitarist-vocalist Niels Beier is a charismatic front man and has a rougher edging around his mostly clean vocal delivery. I like the backing vocal trade-off in the chorus, which makes this a fun opening statement. The album single, "Mad Dog", is symbolic of what to expect from the band and album. It's a faster song, using the down-tuned strings to add a little bit of swinging charm to a ferociously heavy cut. Likeable cuts are the accessible "Save Me" and "Laughing with the Crows" while the heavier songs are highlighted by aggressive number "The Boogeyman". The record's polish is handled by producer-engineer Jonas Haagensen (Aphyxion) at Jacob Hansen's Hansen Studios in Denmark.
2017 Predictions:
On the heels of their January record release, Black Oak County are now starting to receive critical accolades. Flick of the Finger (UK) gave it a perfect 5 out of 5. Powerplay (UK) is an 8 out of 10. Metalized (DK) is a 9 out of 10. The record hit in Japan through Bickee Music and already the band have dates booked for Denmark, including the Nordic Noise fest in May. Definitely a must-watch act for this year!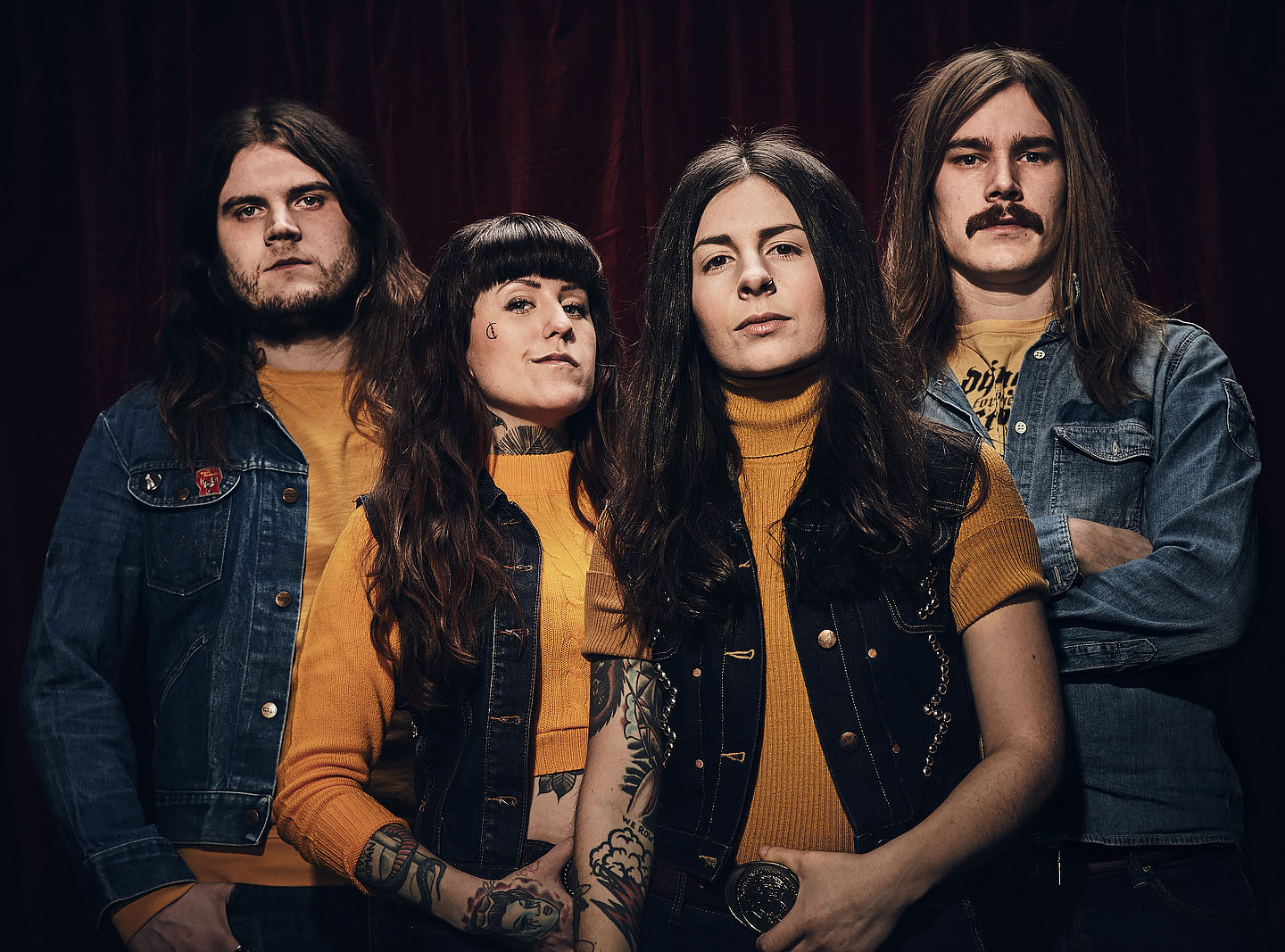 Formed:
2014-ish, Sweden (Goteborg, Vastra Gotaland)
Releases:
'The Transcendence' (2015)
Website Link:
[Official]
Youtube Single:
"Higher"
Description:
The youngest band on our list and the only one named for a condition caused by sexual activity, retro-rockers Honeymoon Disease have only been around a couple years with just one full-length under their turquoise-trimmed belts. Named one of our top hard rock releases of 2015, The Transcendence is all about the song with a jam-session vibe and catchy, infectious choruses. The guitars never take over as the centerpiece of any song, but their progressions utilize a less is more spirit squeezing simple riffs to the max. Vocals are clean and modestly traditional. The drumming channels classics like Mitch Mitchell and Ginger Baker. Forget the flash and trash, they're about the grooves and the moves. It's a classically-short 38 minutes, 9 of 11 songs are in the 2-3 minute range, but from the shivering groove of "Imperial Mind", the girl-punk of "You're Too late", the pure movement of "Fast Love", and the sizzling "Stargazer", these are some of the coolest tunes since the 70s got us moving to some boogie rock 'n roll. The seeds of what they can do can be heard in the longer "Keep Me Spinning" and the brief piano accompanied instrumental that follows it. The Transcendence took a while to sink in, but sink in it did.
2017 Predictions:
With constant playing, the crowds keep growing and they show no signs of being burned out. A small tour with the more instrumentally-complex Horisant should give them a boost in fans, but getting into the big leagues of the Euro-fests could be tough with such stylized music. They've mentioned getting back in the studio soon so hopefully they'll have something for Napalm Records to put out in late '17 or early '18. There's plenty of 70s-sounding bands in an already glutted retro market, but great songs are eternal and we're waiting patiently for more.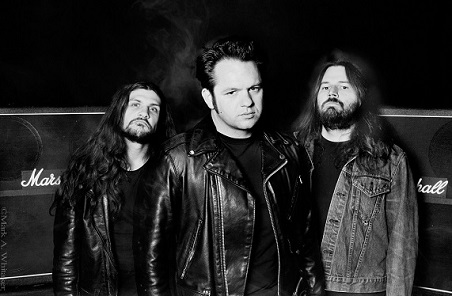 Formed:
2011, USA (Ventura, CA)
Releases:
'Night Demon' EP (2012), 'Curse of the Damned' (2015)
Website Link:
[Facebook]
Youtube Single:
"Curse of the Damned"
Description:
The term "New Wave of Traditional Heavy Metal" has been thrown around a lot over the last 3 years. California act Night Demon certainly embraces that label with a throwback sound of late 70's and early 80's traditional heavy metal. You can hear everything from Iron Maiden to Judas Priest to the underground bands like Quartz and Tokyo Blade as influences. The raw intensity of punk helped enhance the band's debut release, the 2012 EP 'Night Demon'. The band released their first full-length record in 2015, heavy-weight 'Curse of the Damned', after years of successful live performances. Songs like "Run for your Life" and "Full Speed Ahead" are brimming over with twin guitar runs, soaring top-flight with the talented vocals from Jarvis Leatherby. Melodic chorus pieces combined with craftsmanship and know-how are keys to success. Those attributes fuel opener "Screams in the Night" and "Mastermind" while the band isn't afraid to mix it up with a swinging rocker sound on shaker "Livin' Dangerous'. Night Demon could be the new Thin Lizzy with a little more emphasis on mature songwriting. Since the band's debut release they have toured all over the world with bands like Anvil, Carcass, Ghoul and Crowbar. After numerous festival appearances, the band should be posed for the much-anticipated sophomore effort. The sky's truly the limit.
2017 Predictions:
The West-Coast traditionalists should be due for their second full-length this year. Already the band have 20 dates in South America with Exciter and Sacred Reich for Jan and Feb. They have also booked dates for March and April with Canadian superstars Anvil to solidify they are the road warriors to beat. Other than maybe Sabaton, it seems no one is touring as much as Night Demon. Look for the band to perform at this Brooklyn's "Defenders of the Old IV" festival in June with the legendary Cirith Ungol. At some point, I'd like to make a book on all of the crafty tour posters these guys have been on. Really incredible.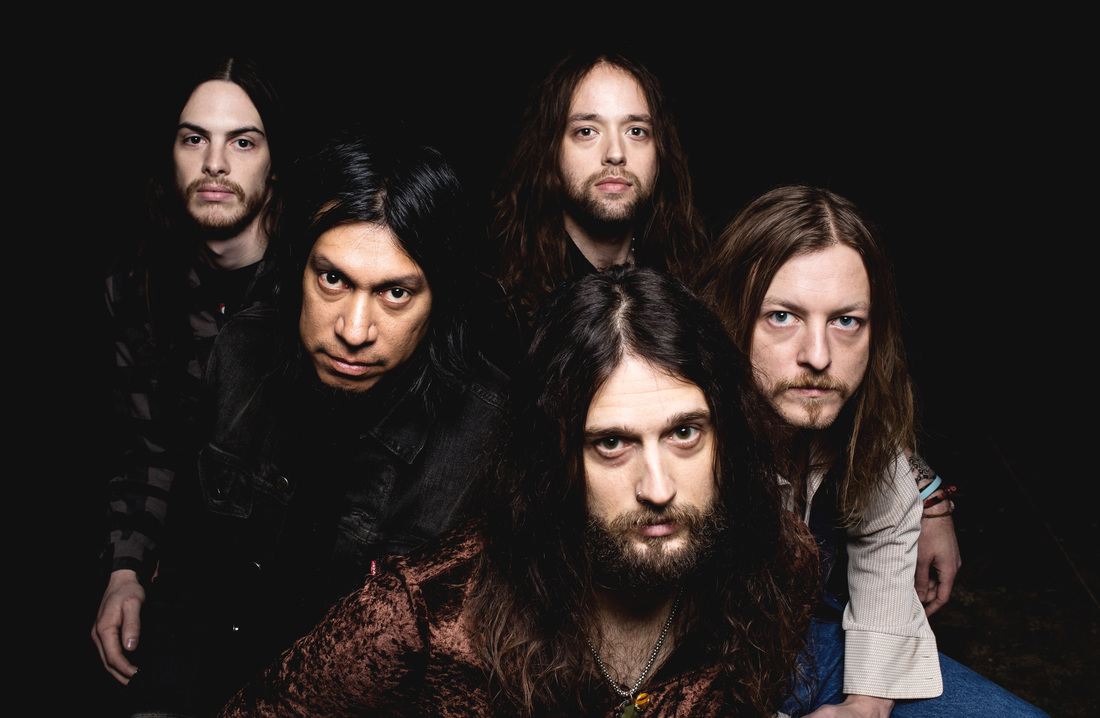 Formed:
2016, USA (Austin, TX)
Releases:
'Scorpion Child' (2013), 'Acid Roulette' (2016)
Website Link:
[Official]
Youtube Single:
"Polygon of Eyes"
Description:
The only thing holding Scorpion Child back is themselves. The Austin, TX band formed in 2006, Hellbent on capturing the spirit of 70's traditional heavy metal and psychedelic rock. The act released their first album, 'Scorpion Child', in 2013 to rave reviews world-wide. That album showed off a talented five-piece that exhibited the same energy and swank of the legends - Led Zeppelin, Deep Purple and Rainbow - albeit with a youthful spark and a tremendous vocal talent in Aryn Jonathan Black. Unfortunately, drummer Shawn Alvear and rhythm guitarist Tom Frank departed the band in 2014. This makes eight total members that have left the band since its formation. The act, along with new drummer Jon Rice (Job for a Cowboy), recorded 'Acid Roulette' in 2016. The album is a self-described "turbulent" sound that shows a slightly heavier backbone while continuing the same traditional vibe of the debut. It's edgy, polished and quick to the punch. "The Child" is all grown up.
2017 Predictions:
2016 was a busy one for the Texans. The new album release as well as a tour of Europe with Monster Magnet. 2017 could be a "laid back" year, but knowing this band's work ethic and energy levels, the will tear it up. They have already played local shows this year in their hometown to prove there's just no quit in them.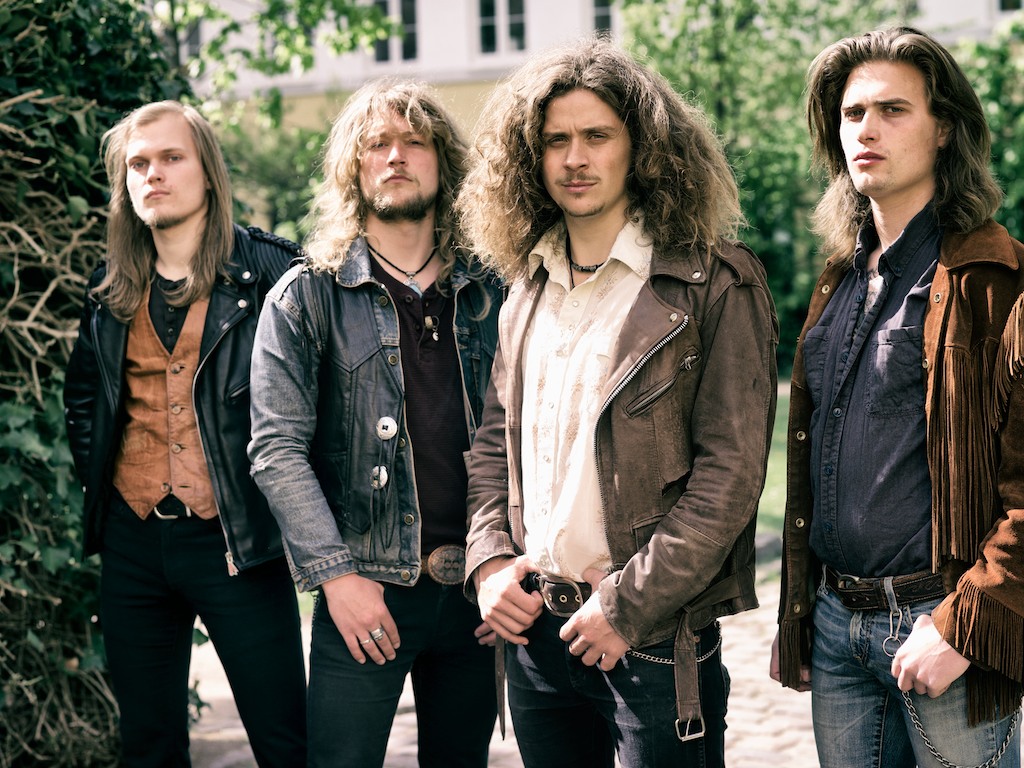 Formed:
2011, Denmark (Copenhagen)
Releases:
'Sea' (2014)
Website Link:
[Facebook]
Youtube Single:
"Once We Were Dead"
Description:
These Danish newcomers should be a household name sometime soon. The band's attempt to win it all early is defined by its powerful vocals and stylish 70s swank. The four-piece have won numerous awards for their stellar self-titled debut, released in 2014. Sea's workload of riffs drive the opener "Sorry to be Sane". It begins with a sweeping Sabbath groove before singer Anders Brink belts out his thunderous vocal prowess. It is this compelling combination that lifts "Ride On" to a crescendo of bluesy riffs and miles of pounding percussion. Ultimately the act hone in on that retro sound made famous by the likes of The Sword and Rival Sons, but more enhanced, lively and bright. The group's slower Purple-styled acoustic arrangements, notably in "House of Air", evolve into groovy string work and soulful vocal melodies. It is so tempting to name drop with this stuff but you can easily lay Sea with the iconic masters like Sabbath, Rainbow and Deep Purple. With more focus and less meandering, this band should convert from energetic youths to titanic geniuses by record number three.
2017 Predictions:
The band is already slated to perform at the Nordic Noise festival in May alongside NWOBHM pioneers Tygers of Pan Tang. This year the band releases the highly-anticipated follow-up to 'Sea'. The album was recorded in Copenhagen with producer Jakob Winther (Lukas Graham, Justin Hawkins) and mastered at the iconic Abbey Road Studios by Alex Wharton (The Beatles, Bring Me the Horizon).
[Other Maximum Metal Columns]
<< back >>