Tales from the Jugular
A 90s Look at the Albums Metallica Should Have Made

By: Eric Compton
Published: Friday, January 27, 2017
The 1991 -1996 period for Metallica fans was pure anguish. It was like the very pregnant mom-to-be endlessly waiting for the water to break. Metallica's 1991 studio effort was so classic that it's deemed 'The Black Album' as if the Bay Area mopheads are on the same marquee with the iconic Beatles and Led Zeppelin. While the headbangers loved and hated the mainstream metal staple, we all played it. 'Black' wasn't forged in the same fires as 'Ride the Lightning' and 'Master of Puppets' but what it lacked in speed metal mastery it made up in accessibility. It was uber-slick production that made Ulrich's elementary drumming sound like a cannonade. We hated "Enter Sandman" but embraced more rigid cuts like "The God That Failed" and "Of Wolf and Man". It wasn't a titanic placeholder but it was damn cool in the car with the windows down.
Two years went by. Three. Metallica was touring the globe ten times over (and becoming multi-millionaires) but there isn't the follow-up that we all wanted to hear. Four years and we hear rumors that it's coming. We needed a ball-busting album that would discard the flannel shirts and bored lyrics of Seattle's grunge epidemic. In 1996 the 'Load' landed and it wasn't what fans wanted. Artistically, Metallica didn't want to make the same album twice. They sacrificed heaviness and sterile production for a raw, fuzzy sound that accompanied their Hollywood haircuts and alternative posing. They weren't grunge, but more the bastard child between the gutter and the boardroom. It was weird. It lacked style. I loved it, and still love it. But fans despised it and understandably so. Different doesn't mean brilliant.
That five-year period between Metallica albums wasn't a fair one. The lofty expectations were ultimately going to lead to disappointment even if 'Load' was far better than it was. It's just human nature. But the real fact of the matter is this; the metal community spent the middle to second half of the 90s saying they don't need Metallica anymore. They were quick to shuck their ties and move on. It was this early to late 90s period that saw Europe explode with energetic youth. In Flames, Entombed, Hypocrisy, Immortal, Amorphis, Edge of Sanity...they were all blooming with innovative techniques that pushed heavy metal into the next century and helped pioneer and define new sub-genres. Metal was bursting at the seams inside a body bag that was zipped but didn't contain a corpse. I think part of metal's 90s strides could be contributed to the underground mentality of it all. It was new, young and seemingly nobody cared except the close-knit community that loved metal and embraced it for all its artistic beauty and imperfections.
There were a ton of great records in the 90s. More than I could ever list here. But what was really cool about that mid-90s period were the handful of albums that the media wanted us to accept as the next Metallica. Kerrang, Metal Hammer and Metal Maniacs would occasionally, on excellent albums, say something to the effect of "this is the album Metallica should have made" or maybe "this is the album THEY should be making" and we all knew who "they" were. I can remember collecting back then and before even reading the press reviews I could sense that something exciting was happening with an album's release. I've listed a few of these here for you and some of my memories of the album and its impact on the 90s culture that was clamoring for a new Metallica record or a suitable replacement for what they considered a very failed offering in 'Load'.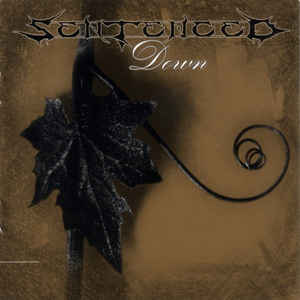 I remember hearing this young Finnish band on a Century Media sampler called 'Identity 2' in the early 90s. It was a track from their 1995 full-length 'Amok', "The Way I Wanna Go", and it absolutely smoked. 'Amok' was what I consider the second stage of Sentenced. The band began in 1989 and released two full-length albums of blackened metal that was very extreme. In 1995 the group focused on making a melodic heavy album and it was held back just a bit by the rather rough vocals of Taneli Jarva.
In late '95 and the early part of '96, it was announced that Jarva was leaving the band to pursue academic studies (I think) and his replacement would be unknown singer Ville Laihiala. The lead-in single from 1996's 'Down', the first to feature Laihiala, was a riveting cut called "Warrior of Life". I heard the song on Century Media's third "Identity" sampler and was blown away. Laihiala has Hetfield characteristics with his vocal tone and enunciation and I could "hear" Kirk hitting those acoustic strings during the first 30 seconds of the song and Hetfield rolling in with that electric riff that just rips. At that moment in time I remember several media outlets referencing 'Down' as the album Metallica should have made. It's sewn with the fabric of European goth-metal that isn't a far cry from what Paradise Lost was knitting with at the time. NWOBHM is a central part of the Sentenced sound but not in the traditional sense. The twin guitar and raw edges are ever present but it's never flashy or overzealous.
Cuts like "Noose" and "Keep My Grave Open" are damned in black, portraits of dark depression and unsettling lyrics that kept the listener a little bit mystified by this cold Finnish sound. It was produced and recorded in Germany's Woodhouse Studios which catered to a lot of the new "obscure" talent at the time like The Gathering, Tiamat and Moonspell. That production is rather dry with a lot of emphasis on the cymbals and higher clarity strings. It's interesting that twenty years later Metallica had a similar sound as Sentenced on the song "Here Comes Revenge" from their fantastic 2016 record 'Hardwired... to Self-Destruct'. The opening two minutes of that song is nearly identical to the mood and lyrics of 'Down' with Hetfield oddly sounding very similar to Laihiala's brooding serenade. It took twenty years but Metallica finally got the point musically and lyrically.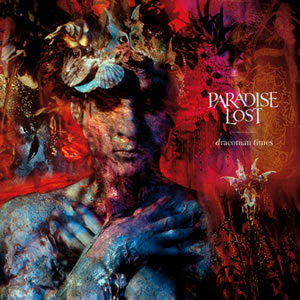 I can remember the release for Paradise Lost's 'Draconian Time'" so vividly, as if it happened just yesterday instead of twenty-two years ago. The hype this thing had going in was just amazing to me, so many online articles and paper zines were firmly establishing the English band as not only a successor to the throne but as the kings themselves based on the merit of the band's 1993 album 'Icon'. I can recall reading about the album for the first time at a local bookstore in 1994. At the age of seventeen, I couldn't afford to buy the magazine but I spent a good twenty minutes reading and re-reading the same article that championed Paradise Lost as the next big thing and an obvious successor to the Metallica throne.
In June of 1995, the record hit Europe courtesy of Music for Nations. Being in the US simply meant you had to import a copy through a record store and wait out a long delivery. During the ninety day wait for my copy to arrive the press had reported the album had sold a million plus worldwide and 'Draconian Times' was indeed everything we had hoped and planned for. It had received positive reviews and captured a 90s band that critics and fans both seemed infatuated with. I had purchased the Metal Maniacs zine that featured the band and I can still remember the spread of the long-haired Brits standing in front of a black wrought iron fence and a huge puddle of water reflecting their image. Years later I discovered this was from a promo video they did for "The Last Time".
I can remember getting my copy and hearing the soft piano notes of opener "Enchantment" before that wicked groove hit and Nick Holmes belts out "Like a fever, fever, inside of me" in his best Hetfield roar. But it was that swift poetic nod into the more somber notes right after that really set the band apart. That gothic verse "Stand fast, faithful one, see the moon and not the sun" proved Paradise Lost were dark as mortuary drapes but they provoked fascinating imagery with their abstract storytelling. Charles Manson's spoken words on "Forever Failure" led into the mammoth power stroke while Holmes' soulful yet defiant vocals combined to create one of the most exciting moments on record. It was mid-speed, bombastically heavy and mended the wrongs of 'Black' while vastly superior to 'Load' by being elegant and elementary. "The Last Time" is one of the faster cuts and could have been Metallica's next arena hit. "Shadowkings" has one of the best riffs of the 90s and reinforced that metal's dynamic style wasn't completely drugged into unconsciousness with garage rock and grunge. 'Draconian Times' was damn cool.
At the time, I may have bought into the hype of Paradise Lost, and while I still think that seventy percent was valid, I actually find their later albums just as good. The group obviously had a downswing in their efforts in the late 90s and early 00s but overall this act has managed an incredible career loaded with amazing songs and solid albums. 'Draconian Times' probably didn't sell a million copies at the time, something Canadian journalist Martin Popoff disputes as well in his "Collectors Guide to Metal", but the idea of these Gothic metal superstars saturating the mainstream world with their brand of dark music was inspiring to me. I still cherish the recording and consider it a top ten album on my top ten list that consistently has forty to fifty top ten albums on it on any given day of the week. Still 'Draconian Times' remains the go to album when the need for Paradise Lost arises. The record is adored by fans worldwide and certainly an important release in the 90s as well as now, nearly twenty-two years later.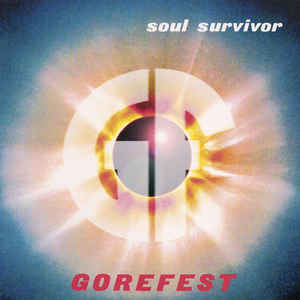 'Soul Survivor's opener "Freedom" has that southern twang that sparked Metallica's spirit in the mid-90's. About 40 seconds in all Hell breaks loose with a sweeping electric riff that absolutely screams with a soaring lead right before the 1:18 mark when the band goes full fat-bottom grooves and cracks the frozen tundra. I can hear Metallica making this song now with Hetfield's vocals and Lars most basic of fills somehow fitting perfectly within the scope of this crushing curtain jerker.
The show gets better with "Forty Shades" becoming this electric boogie that sounds like "2X4" done with a raw aggressive approach to the blues. "Electric Poet" does more in four minutes with southern, sweat-soaked heavy blues than all of 'Load'. It's Thin Lizzy guitar hook, Sabbath's sand paper grind, and the blue-collar lyrics that are more Neanderthal than death. "Soul Survivor" is THE ultimate song of the 90s, a bombastic twin guitar fury built on electric charges of washing machine grooves. Singer-songwriter Jan-Chris de Koeijer grumbles "a poor man who lost his soul" in the opening lines and it is sung with a sweaty brow conviction. Damn, if I can find a better album than this in the European stacks of The Haunted, Hatespere, Dew Scented, Kreator slabs that praise heaviness but fail to deliver really good albums.
So, what the heck is Gorefest?
These Netherlands natives formed in 1989 and released death and death 'n roll records in 'Mindloss' (1991) and 'False' (1993) before forging a new sound that is really hard to pinpoint. Death 'n roll for sure, but maybe more like stoner rock on death. 'Erase' in 1994 is damn fine but the band hit their stride with 1996's 'Soul Survivor'. Some say it's akin to Metallica's 'Load' but coming from a down trodden obscure realm where bands like Amorphis and Crack Up play to legions of open-minded, open-armed fans. Definitely the album Metallica could have made.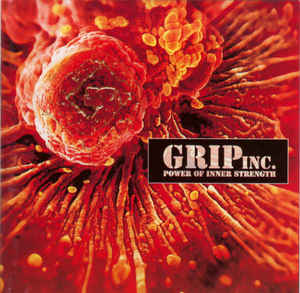 As I write this column, I can't help but stop every so often and crank up some of these albums! Man, what can you really say about 'The Power of Inner Strength' other than it's one ballbusting, loud-ass record. The band was created out of a partnership of Waldemar Sorychta and drummer Dave Lombardo (Slayer, Testament). Polish-born Sorychta had performed in a number of bands as guitarist, most notably Despair. That led to Sorychta becoming heavily involved with producing Century Media bands at Woodhouse Studios in Germany (The Gathering, Sentenced, Moonspell). The L.A. based partnership led to the full band forming. Singer Gus Chambers (R.I.P. 2008) had this raw vocal deliverance that sounded like a more commanding Cronos (Venom).
'The Power of Inner Strength' (what a name!) was released via Steamhammer in 1995 and proved to be an uncompromising affair of wickedly delicious thrash cuts that was more Brazil than California. In a lot of ways, looking back on it now, it was probably more of what Metallica was searching for on 'St. Anger' but missed well shy of the target. "Hostage to Heaven" is a meat-tenderizer with Lombardo's quick hands and feet--a finesse machine throughout. The song is a speed metal gallop but with enough raw punk intensity to make it stand out in a whole stack of 80's thrash complacency. "Monster Among Us" is a portrait of black art, an evil sounding tune that injects weird timing changes within a Sepultura vibe. Each song is just bottom-heavy riff after riff with Chambers sounding maniacal in presence and delivery. He's a monster.
In the 90's the US refused to get heavy, and often if they did it was very short-lived. Grip Inc. was a surprising beacon in a very dark West Coast landscape. In 1995, this was a pleasant surprise and proved to be yet another alternative to Metallica's lackluster activity.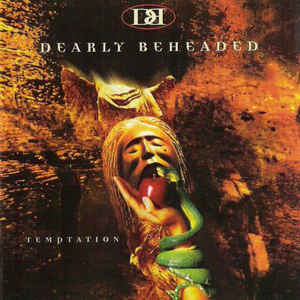 We may have saved the best for last. Like the aforementioned Paradise Lost record 'Draconian Times' the English label Music for Nations also unleashed this behemoth upon unsuspecting masses in 1996. While sheer talent alone would make this a lethal blow, the Machester band recruited producer Colin Richardson to handle the decibel levels. Richardson was fresh off of killer master-cuts from the likes of Carcass, Machine Head and Bolt Thrower before captaining the Dearly Beheaded album 'Temptation'. As if Richardson wasn't enough sonic authority the group helmed engineer Andy Sneap to give this the most superior sound quality imaginable.
Aside from the striking (and inviting) band name, no one knew anything about Dearly Beheaded. I had seen their album in the metal rags at the time and it was getting rave reviews. I borrowed a friend's copy that he had imported on the Pony Canyon Japan label. Talk about adding fuel to the fire. Other than Machine Head's 'Burn My Eyes' few albums had such an unbelievable opening riff. "Behind the Sun" is like Savatage crossed with Pantera but maybe all melded together dockside in San Francisco. It's thrash, it's metalcore (before that was even a term) and it's downright brilliant in its total package. Vocalist Alex Creamer is slightly hardcore but has the vocals that sound a bit like washed out Jon Oliva (Savatage, Doctor Butcher). "Break My Bones" is the album highlight, a freight-train of heaviness that is complete domination in every aspect. The double-bass and the assault-and-battery riffs (never stopping) lend to a high energy cut that is smarter than thrash.
Metallica could have pulled it off but they would have needed either heavier drugs or gone completely cold turkey years in advance. It's too much determination and unbridled heavy metal to accept any restraints or crutches.
Honorable Mentions
Konkra - 'Weed Out the Weak' (1997 Progress)
Corrosion of Conformity - 'Deliverance' (1994 Columbia)
Machine Head - 'Burn My Eyes' (1994 Roadrunner)
Lake of Tears - 'Headstones' (1995 Black Mark)
[Other Maximum Metal Columns]
<< back >>