Tales from the Jugular
Made in England #8 - Streetfighter

By: Josh Greer
Published: Thursday, May 14, 2015
Band:
Streetfighter
Track:
She's No Angel
Appearance:
New Electric Warriors Compilation LP (1980)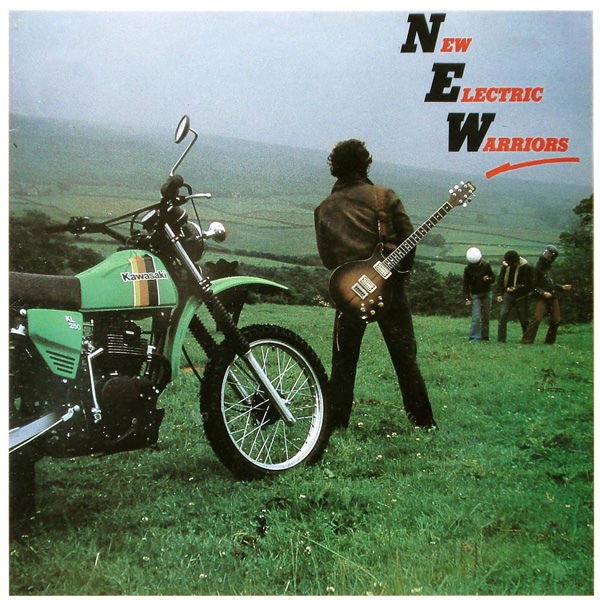 The origin of
Streetfighter
can be traced back to 1977 when John Sykes (yes, THAT John Sykes) and Dave Westrop paired together to form a band with a twin guitar attack. Within months bassist Merv Goldsworthy, drummer Gary Taylor and vocalist Lee Fenton completed what would soon be known as Streetfighter.
Nearing the tail end of 1980, before Sykes successful venture to Tygers of Pan Tang, "She's No Angel" was recorded for the New Electric Warriors compilation. This would mark the band's first vinyl appearance and despite a small reaction from fans and journalist, "She's No Angel" is quite the rocker! It's no surprise that Sykes ended up in Thin Lizzy as the track features flashy blues-fired guitar licks, guitar harmonies and gruff vocals warning of the biggest deceiver of all for any man-an evil woman, of course!
"...issuing it without a picture sleeve didn't help matters"
I suppose a delay from the British pressing plant and Sykes almost immediate departure from the band can be blamed at least partially for the demise of Streetfighter, although issuing it without a picture sleeve didn't help matters. Sykes replacement, Dave Senczak, and the follow up, self-financed EP, "Crazy Dreams", wasn't enough to keep the band afloat despite gigging throughout the local scene. The EP just wasn't as strong and concrete as the compilation appearance. A "Featuring John Sykes" tag didn't even seem to matter upon the EP's release. Maybe Streetfighter just wasn't meant to go on. Aside from Sykes, landing gigs in the aforementioned Thin Lizzy, Badlands and Whitesnake were calling. Merv Goldsworthy ended up in Diamond Head and Samson. Gary Taylor took part in the revolving door that was Buffalo with a more notable stint in Tank.
Streetfighter were one of the many NWOBHM bands that just didn't last for...about every reason. Streetfighter was merely a stepping stone to all of those great Tygers of Pan Tang tracks, for instance. Thankfully, we have the EP and more boastfully, the compilation track "She's No Angel" for a chance at captured early raw talent from very prominent young musicians who went on to bigger things.
--Josh Greer
[Other Maximum Metal Columns]
<< back >>