Rusted Metal
Fates Warning - Awaken the Guardian
By: Frank Hill
Published: Friday, January 12, 2018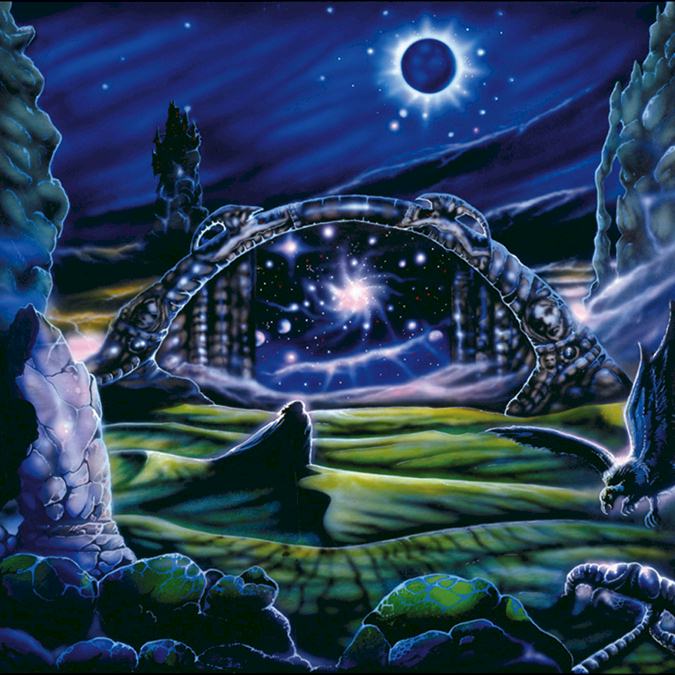 Over the course of my years of listening to heavy metal, there have been periods of lull where my collecting tendencies grew listless. Media, much like water, needs to flow or the self-containment becomes as stagnant and murky as a swamp.
Not so long ago, relatively speaking, there was no household internet with access to band sites, no downloading from private boards, and no sharing through cloud-based programs. In order to experience some new metal, you had a few options--Mtv played a fair amount of hard rock and metal, usually on the evening program Headbanger's Ball. Or you had a friend who brought over a new release that you didn't own and could copy in trade for something they didn't have. If you were lucky, you had a store that stocked metal releases, but remember that back then; heavy metal was still generally regarded as the ugly, brutish brother of hard rock, so stock could be mediocre with underground bands.
Certain releases stand out as stepping stones during my years. It is with a debt of gratitude, that at the tail-end of the 80s, I began college and was introduced to a wider variety of metal. It only took a knock on a door that was muffling the sounds of heavy metal and clinking beer cans.
There on the room's wall was a large, hand-painting of a science fiction space scene with a lone, cloaked traveler walking toward a carved archway. The arch was a "gateway" to another mysterious place, a portal to some galaxy beyond. The entire scene is alive with vibrant blues and greens that invite you into the strange landscape.
What I learned then was the painting was from the cover of an album called 'Awaken the Guardian' by a band named Fates Warning. Within minutes, I had a cassette of 'Awaken' in my hands. I had gone through a gateway myself and obtained something new to explore.
The gateway is a fair representation of the Fates Warning sound on 'AtG'. That era's lineup was vocalist John Arch, guitarists Frank Aresti and Jim Matheos, and rounded out by bassist Joe DiBiase and drummer Steve Zimmerman. Speed and Euro-power metal had been galloping along for years prior and progressive metal was heading toward greater commercial achievement. Sitting between those styles, Fates Warning's 'Awaken' is a riff salad amalgam of Judas Priest, Black Sabbath, and Rush. Twin guitars continually attack the listener with shifting time signatures and rhythms while Arch soars above it with poetic lyrics and ethereal melodies. It has complexities, but isn't too complicated for traditional heavy metal listeners. It has familiarities, but needs multiple plays to access what it offers. Above all, it is a passionate, artistic work.
Like the traveler on the album cover, the band was heading into different territories. This was the final release for John Arch and the band began to go deeper into progressive metal on subsequent albums. The original cover art is apparently worth a fair amount of money these days, but to Fates fans, the personal value exceeds the dollar.
Fast forward to 2017, for the 31st anniversary of 'Awaken', Fates Warning officially released "Awaken the Guardian Live" where the prior year, Matheos reassembled the Awaken the Guardian-era lineup for two special festival appearances: Keep it True XIX in Lauda-Konigshofen, Germany and Prog Power USA XVII in Atlanta, GA. This release consists of both festival performances in their entirety and is available on CD, DVD, Blu-ray, and double gatefold vinyl.
NOTES:
Art direction, design, and artwork by Ioannis (dangerousage.com)
Ordering:
AtG Nuclear Blast
[Other Maximum Metal Columns]
<< back >>