Maximum Metal's Eric Compton Remembers His Friend: Drummer Lenny Haze
9/12/2016 2:07:47 PM by Frank Hill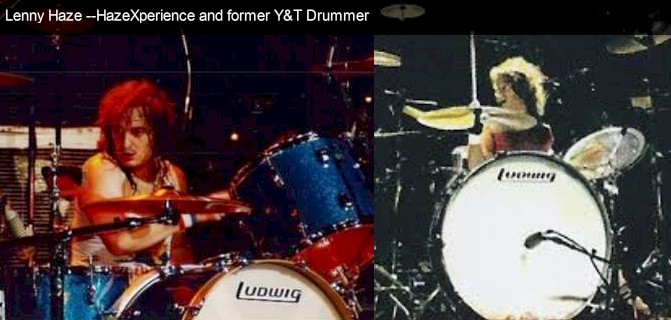 With regret we pass along the news that original Y&T drummer Leonard Haze has passed away at age 61 after battling chronic obstructive pulmonary disease (COPD) for several years.
Today was supposed to be just another day, grinding away at work with hot coffee and a half-smile. Midmorning I read a text that my friend Lenny Haze passed away. Damn...I didn't even get to say goodbye. In fact, the last time I talked or texted with him was early summer when he told me a story about being a roadie for Jackson Browne.
What do you say when you lose a loved one? You can never go back, right? What's done is done and all you have are the memories. It still crushes your heart and soul nonetheless.
I met Lenny through Maximum Metal part-timer Jonah Haze (Carmine Appice). Jonah is Lenny's nephew and he had often shared his uncle's stories with me over a few years. At some point, he asked if I could interview Lenny and I agreed. Honestly, as I joked with Lenny from time to time, I'm not even a huge Y&T fan. I can sing a few songs and name a couple more. I thought to myself before the phone call, what do I discuss with Lenny Haze? I have no earthly idea. But when I talked, texted, and emailed with Lenny over an initial week-long exchange, I quickly became a fan of LEONARD HAZE. He didn't care that I knew very little about his career or prior band. He was just happy to talk about music and life and his family and goals. He was as honest and genuine as any man can be. What you see is what you get. That's the way it was with Lenny.
Read Eric Compton's column here:
[Full Column Link]
<< back >>