World Wide Web Metal
A Look at the 90s Internet Culture
2/23/2016 2:33:19 PM by Frank Hill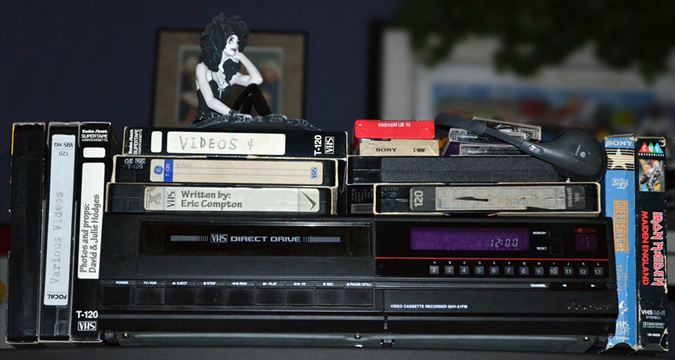 A little over twenty years ago I had my sleeves rolled up, pen in my hand and CD mail order catalogues all over the floor. Back then there wasn't an Amazon or a CD Universe or anything of the sort. If you wanted a heavy metal CD (or vinyl record) in the 90s then you had to order it through a brick and mortar store like FYE (Camelot Music then) or a mom and pop that would be willing to go to the ends of the Earth to satisfy their mop headed metal consumers. It was difficult and often frustrating but when your phone rang or the mailman dropped in with that special delivery...man there just wasn't anything like it.
Being in my late teens in the early 90s meant very little exposure to the heavy stuff. Most of my high school was obsessed with the skinny spandex – GNR, Poison, Skid Row or they were "Dazed & Confused" with the likes of Zep and the Dead. I had heard plenty of Metallica but when a buddy produced a copy of Megadeth's 'Countdown to Extinction', that really upped the ante.
So what's a kid to do with very little cash flow, absolutely no window shopping at the stores and very few peers to consult with?
You go to the WORLD WIDE WEB. ...
Read Eric Compton's look back here:
[Full Column Link]
<< back >>