Metalheads: Of Hatred and Healing
Sexism and Homophobia in Heavy Metal
4/17/2015 4:19:06 PM by Frank Hill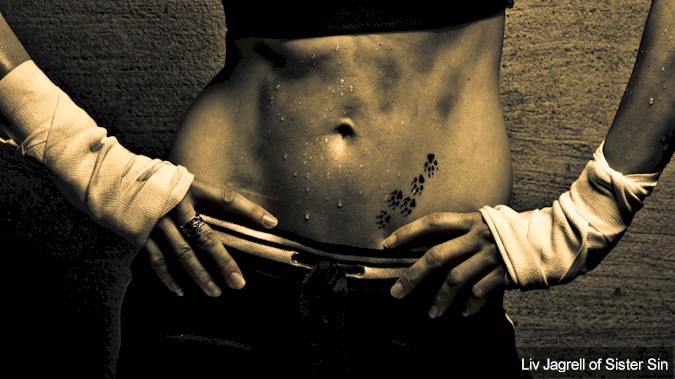 Metal has always been about paving your own way, forging your own path, and being part of a community that possesses a fiery passion for a style of music that is equally full of that passion. And for all intents and purposes, the metal community is pretty damn awesome. However, there's a part of the metal world that is downright ugly, outdated, and one of the remaining ties that we have to mainstream world that heavy metal tries to distance itself from.
The ugly truth is that both homophobia and sexism run rampant in metal and have been present in our world for quite a while. These attitudes have been present because not much has been done to say that they are wrong and offensive behaviors. How many times have we seen "Hottest Women in Rock" or heard someone calling a band "gay" because they don't sound heavy enough? What happened to appreciating the artist for their accomplishments? Apparently that's just nonsense. "You want to appreciate this artist, well stare at her rack instead of listening to her sing." "You like this band, well they're fucking gay because they can't play in lower tunings and their speed level is non-existent". These are just some of the comments you'll find posted in the comments sections of Facebook or any metal news site that has that feature included. These attitudes and behaviors are part of the metal culture that really needs to change. We need to be more aware of the social issues and the harm these types of behaviors cause to those directly affected by sexist and homophobic statements. In this column, we are going to talk about both of these issues and discuss things that can be done to help try and assuage the damage these attitudes cause.
Check out T. Ray Verteramo and Greg Watson's column here:
[Full Column Link]
<< back >>