Midnite Snake S/T - Birdman Records (2004) reviewed by: Nailer



Track Listing

1. Nitro-Turbo-Overdrive
2. Ambassadors of Throttle
(in the sky we will ride)
3. Oral Sex pt. 1
4. Machinegun Cock
5. He Ain't My Brother, He's Heavy
6. Snakebite At Midnite
7. Midnite Dragon Appears
8. Acid Wash

Growing up nearby, but having never been to Pittsburgh during the 70's, the city had a certain reputation of being tough and working class. It was the home of sports champions and steel workers all hard-nosed and blue color. Today, it's a great looking city and the home of power trio Midnite Snake whose music would have you think otherwise.
Paul Quattrone's powerful and bombastic drums along with Jim Lingo's steady bass rhythms provide the backbone for the extended 60's lead guitar jamming from Alexei Plotnicov. There's just no let up during the eight songs of jarring distortion from these guys. I expected some lighter shadings in there like in the long version of Iron Butterfly's "Inna-Gadda-Da-Vida" to rest my rattling brain, but these guys just never let up. My ears hurt from this one.
Unfortunately, there are no vocals, so it's similar to some of the extended musical sessions that many of the hippie bands like to do. I would think that tripping to Midnite Snake though would probably lead you to want to rip your own face off than hug your neighbor. Pot or some ludes may be the drug of choice if you wish to partake.
Midnite Snake is raw, dirty and like the soundtrack to a full-scale military assault.
Bottom Line: Powerhouse 60's stoner rock to melt your eardrums.
--Nailer 05.17.04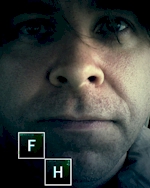 About this Writer:
Frank Hill
// Frank Hill has been at this site since its slimy, crying birth in '03. He was born on National Metal Day--11/11 and will turn his hearing aids up to 11 when he's 111. He secretly listens to a lot of old Country and Doo-Wop tunes and wants to start a cyberband with lead vocals by Robot Plant. He is still trying to figure out what Judas Priest meant by "paratamize you". If you read this, then he salutes you.
Maximum Metal Rating Legend - Click for Full Details
All reviews for this band:
---
Interviews found from this band:
| | | | |
| --- | --- | --- | --- |
| INTERVIEW | BAND | INTERVIEWER | DATE |
---
You may also like: