Loudness - Rock Shocks - 2006 - Crash Music



Track Listing

1. Loudness
2. Crazy Doctor
3. In The Mirror
4. Crazy Night
5. Esper
6. Like Hell
7. Lonely Player
8. Street Woman
9. Angel Dust
10. Rock Shock
11. The Lines Are Down
12. Milky Way
13. Mr. Vesman
14. Exultation (Bonus)
15. Lunatic (Bonus)
16. R.I.P (Bonus)
In celebration of Loudness' first trip to US shores in 20+ years, Crash Music has picked up the rights to the group's "Rock Shocks" for domestic release. "Rock Shocks" is a compilation of "greatest hits" re-recorded by the band. Many metal fans will be very familiar with this process, seeing bands from Saxon and Iced Earth to Anthrax and Jag Panzer doing this same sort of format. This is basically a need to take older material and modernize it to an extent. It was great to hear fresh recordings from some of the above bands favorite selections, and with Loudness the same needs and wants is met.
Those of you who have heard both early Loudness material as well as the new will completely understand that the band has changed their sound significantly. While the early records possessed a great deal of melody and flashy guitar, the new Loudness sound is based on harsh, down tuned effects and very modern arrangements bordering on "nu-metal". I personally enjoy all eras of the group, from the commercial arena rock sounds of their mid-era all the way to last year's down tuned, hardcore influenced "Racing". The band is one of the heaviest groups on the planet, and have proved that on their last four records. I honestly believe their production gives them that fuzzy, stoner vibe while still providing a heavy, thrashy backdrop for presentation. Loudness use the same sort of production values here, taking songs from their first five releases and "revamping" them to fit today's fans.
You will hear that down tuned, fuzzy guitar effect throughout these re-recordings. Songs like "Crazy Night" and "Like Hell" are completely different now, still very rock friendly but going in a more "extreme" direction. The band give the same treatment to their debut songs like "Loudness" and "Street Woman". I thought it was interesting that the group only stayed within their first five albums. I would have loved to hear songs from "On The Prowl" and "Soldier Of Fortune" done in this style with a few fresh ideas. Nonetheless this is a very well done piece of work and one that hopefully will gain the band a few American fans now. These songs are crushing enough to probably compete with today's more hardcore and metalcore friendly faces, but still retains enough melody and strong vocals to satisfy those power metal and hard rock enthusiasts.
Bottom Line - "Rock Shocks" is a much needed update to this band's early material. If anything this is a great way for fans to hear these early songs without paying those high import prices. I'm glad Crash continues to pursue those Europe only releases!
--EC 03.07.06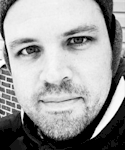 About this Writer:
Eric Compton
// Eric Compton lives in the most haunted city in the world, St. Augustine, Florida with his family and two yorkies. He has served as senior editor for MaximumMetal.com for nearly 10 years and is the author of the heavy metal book series--Denim & Letters. His reviews, interviews and social commentary has been featured on websites like Brave Words, Blabbermouth, Metal Temple, Metal Rules, Ultimate Metal, Metal Maniacs and Wikipedia.
Maximum Metal Rating Legend - Click for Full Details
All reviews for this band:
---
Interviews found from this band:
| | | | |
| --- | --- | --- | --- |
| INTERVIEW | BAND | INTERVIEWER | DATE |
---
You may also like: