Tales from the Jugular
Staff Year End Awards for 2020!
Our Annual Year End Edition of Metal that Hit Our Radar!
By: Maximum Metal Staff
Published: Sunday, December 20, 2020
We've gathered up our thoughts on the hard rock/metal releases of 2020! Even if you really don't give a damn what any of our opinions are, there are so many releases put out in this age of do-it-yourself creation that you may see names you missed, older bands you forgot existed or unknowns to look up and sample. It's all about getting the word out and supporting the music!
Best Of Metal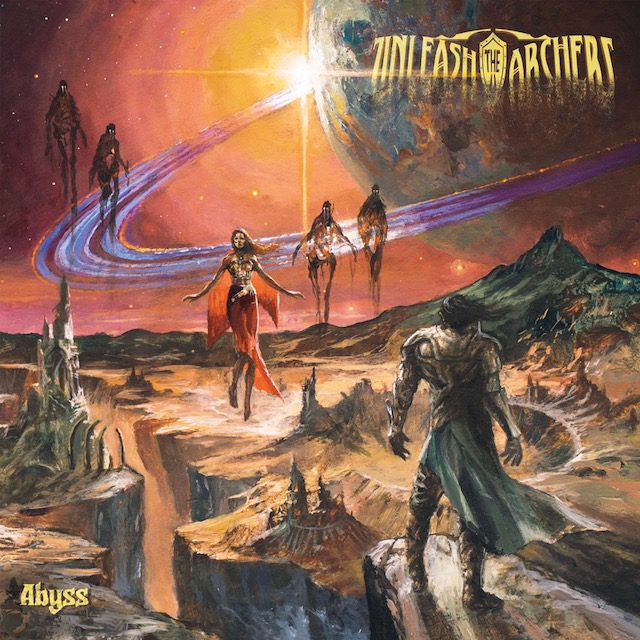 1. Unleash the Archers - Abyss
2. Paradise Lost - Obsidian
3. Dark Tranquillity - Moment
4. Wolfheart- Wolves of Karelia
5. Armored Saint - Punching the Sky
6. Grave Digger - Fields of Blood
7. Testament - Titans of Creation
8. Warbringer - Weapons of Tomorrow
9. Trivium - What the Dead Men Say
10. Blue Oyster Cult - The Symbol Remains
Best Live Album
Parkway Drive - Viva the Underdogs
2020's Lowest Metal Moment
Eddie Van Halen's death
Most Anticipated Albums of 2021
The Pretty Reckless - Death by Rock and Roll Megadeth - Untitled Deceased - Untitled
Favorite Live Stream
UtA one from that studio room (European Metal Festival Alliance 08/07/2020)
Forecast:
I sense that 2021, and the next few years, will shift metal's concentrated efforts from U.S. President-bashing to a more Earthly vibe. The pandemic's imprisonment will lead to more artists writing about freedom, breaking more chains and overcoming imprisonment. I speculate there will be a more increased push for a "greener Earth" and unity. Metal has always echoed these things, but I foresee an elevated awareness. Stoner metal will probably prevail.
I don't believe 2021 will produce more live concerts for public attendance (if any). Instead, I predict more and more PPV streaming options. If virtual reality programmers and the big promoters like Danny Wimmer Presents could join forces, I think the live music industry would become relevant in 2021.
I think the industry will continue to produce more and more vinyl as collectors continue to compete on limited editions and colored editions at big prices. I'm not sure there will be as many albums released next year which may see lower to mid-tier labels and PR companies going out of business. Touring and concert merch equals studio money and that's going to have an impact on production.
I also predict in 2021 that tour buses will be on the cheap, Dave Mustaine will still talk about his Metallica days during his new album promotion and that King Fowley will watch 4,232 horror films.
E f'n C
Top Hard Rock/Metal Releases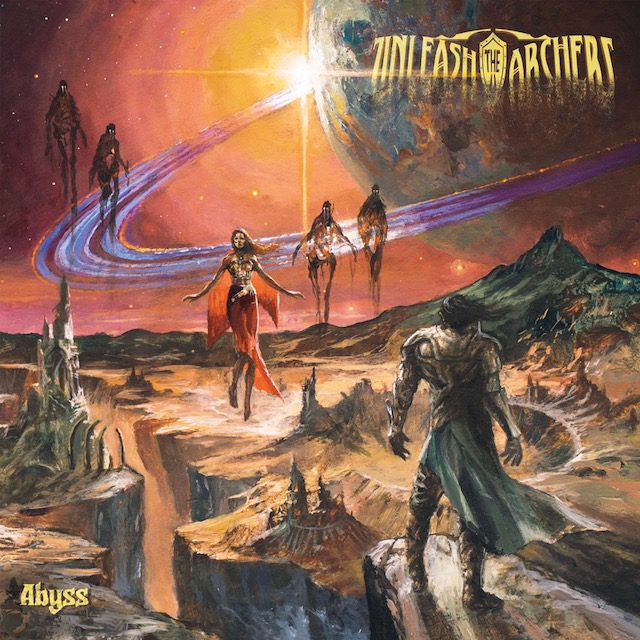 Album of the Year: Unleash the Archers - Abyss
Abyss
is an adventurous and worthy milestone to a stellar set of albums. The follow-up to 2017's concept release
Apex
, the story of the Matriarch and the Immortal is spread out across two studio albums. It's a fantasy about the selfish quest for power, the abandoning of self to control, and the path to redemption. Here on
Abyss
, UtA expands their sound to incorporate 80's synth and pop elements. Their signature blending of clean and harsh vocals are there along with monumental choruses that will stay in your head from awakening to sleep.
Also Worthy Top Hard Rock/Metal Releases
A Sound of Thunder - Parallel Eternity
Allen/Olzon - Worlds Apart
Aether Realm - Redneck Vikings from Hell
Crimson Shadows - The Resurrection (EP)
Light Field Reverie - Another World
Vanishing Point - Dead Elysium
Top Metal Releases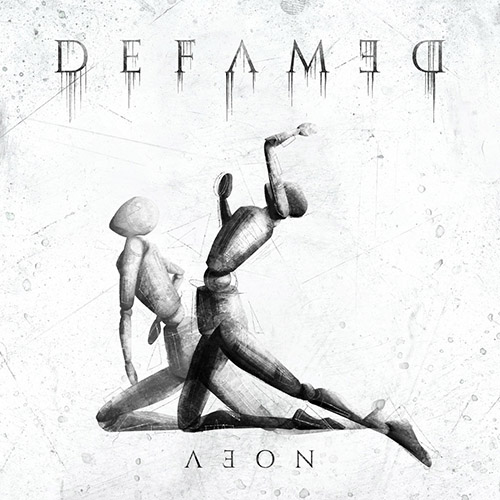 The year 2020 has been a year unlike any other. Aside from the craziness going on in the world, it was the first year in a good while that I didn't listen to a lot of new metal at all. There wasn't a whole lot that came out that really grabbed my attention. That being said, there were three albums that I truly enjoyed throughout the year.
1. "Aeon" by Defamed - A late release, this EP has absolutely blown me away. Comprised of former members from Drown In Sulphur, Defamed came onto my radar back at the beginning of March with the release of the single, 'Circles'. What Defamed offer is a polished, brutal dose of deathcore on "Aeon". From start to finish, the band rips through 6 tracks of pure awesomeness. If you like your metal extreme and bone breaking, this is your ticket right here.
2. "Titans of Creation" by Testament - Thrash stalwarts Testament released another stellar album with "Titans of Creation". Two songs are massive standouts from this one, 'City of Angels' about Richard Ramirez is just an incredible song both lyrically and musically. 'Symptoms' is another lyrically killer track discussing the issues of mental health and the stigma that is attached to it.
3. "Illuminati" by God Dethroned - After a 3 year hiatus, God Dethroned returned with "Illuminati", a return to form of sorts that incorporated more of the band's older style from albums like "The Grand Grimoire" and "Bloody Blasphemy" while incorporating a new direction in sound as well by utilizing choral arrangements and somewhat ambient backgrounds. I was extremely happy with how this album sounded and hope that there is more to come from these Dutch metallers.
Top Picks for 2020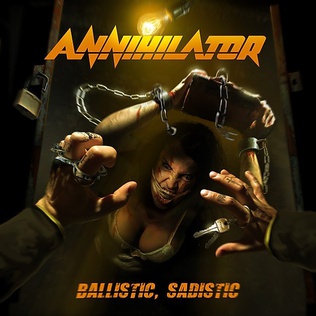 Annihilator - 'Ballistic, Sadistic'
Burning Witches - 'Dance With The Devil'
Cirith Ungol - Forever Black
Dark Tranquillity - 'Moment'
Demons & Wizards - 'III'
Eternal Champion - 'Ravening Iron'
God Dethroned - 'Illuminati'
Heathen - 'Empire of the Blind'
Katatonia - 'City Burials'
Night Demon - 'Vysteria'
Paradise Lost - 'Obsidian'
Sorcerer - 'Lamenting of the Innocent'
Sylosis - 'Cycle Of Suffering'
Testament - 'Titans Of Creation'
Trivium - 'What The Dead Men Say'
Skeletal Remains - 'The Entombment of Chaos'
Spirit Adrift - 'Enlightened in Eternity'
Them - 'Return to Hemmersmoor'
Warbringer - 'Weapons of Tomorrow'
Wolf - 'Feeding the Machine'
Best EPs
Candlemass - 'The Pendulum' (EP)
Carcass - 'Despicable' (EP)
Soilwork - 'A Whisp of the Atlantic' (EP)
Top picks for 2020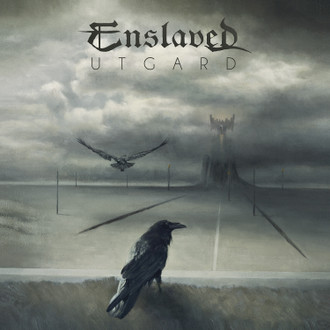 1. Enslaved - Utgard
2. Oranssi Pazuzu - Mestarin Kynsi
3. Napalm Death - Throes Of Joy In The Jaws Of Defeatism
4. The Acacia Strain - Slow Decay
5. Carach Angren - Franckensteina Strataemontanus
6. Deftones - Ohms
7. Katatonia - City Burials
8. Fates Warning - Long Day Good Night
9. Sorcerer - Lamenting Of The Innocent
10. Dark Fortress - Spectres From The Old World
Top picks for 2020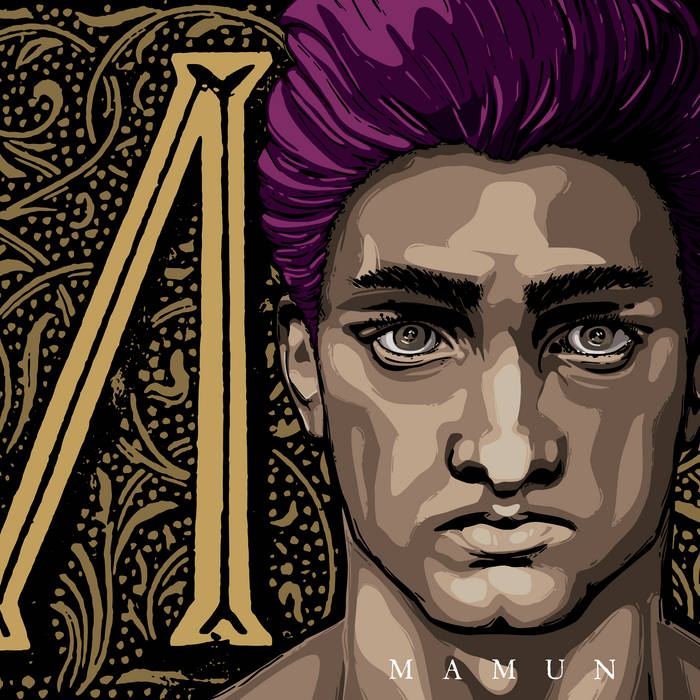 Contrastic - Mamun
Akhlys - Melinoe
Botanist - Photosynthesis
Sons Of Otis - Isolation
The Deviant - Rotting Dreams Of Carrion
Top picks for 2020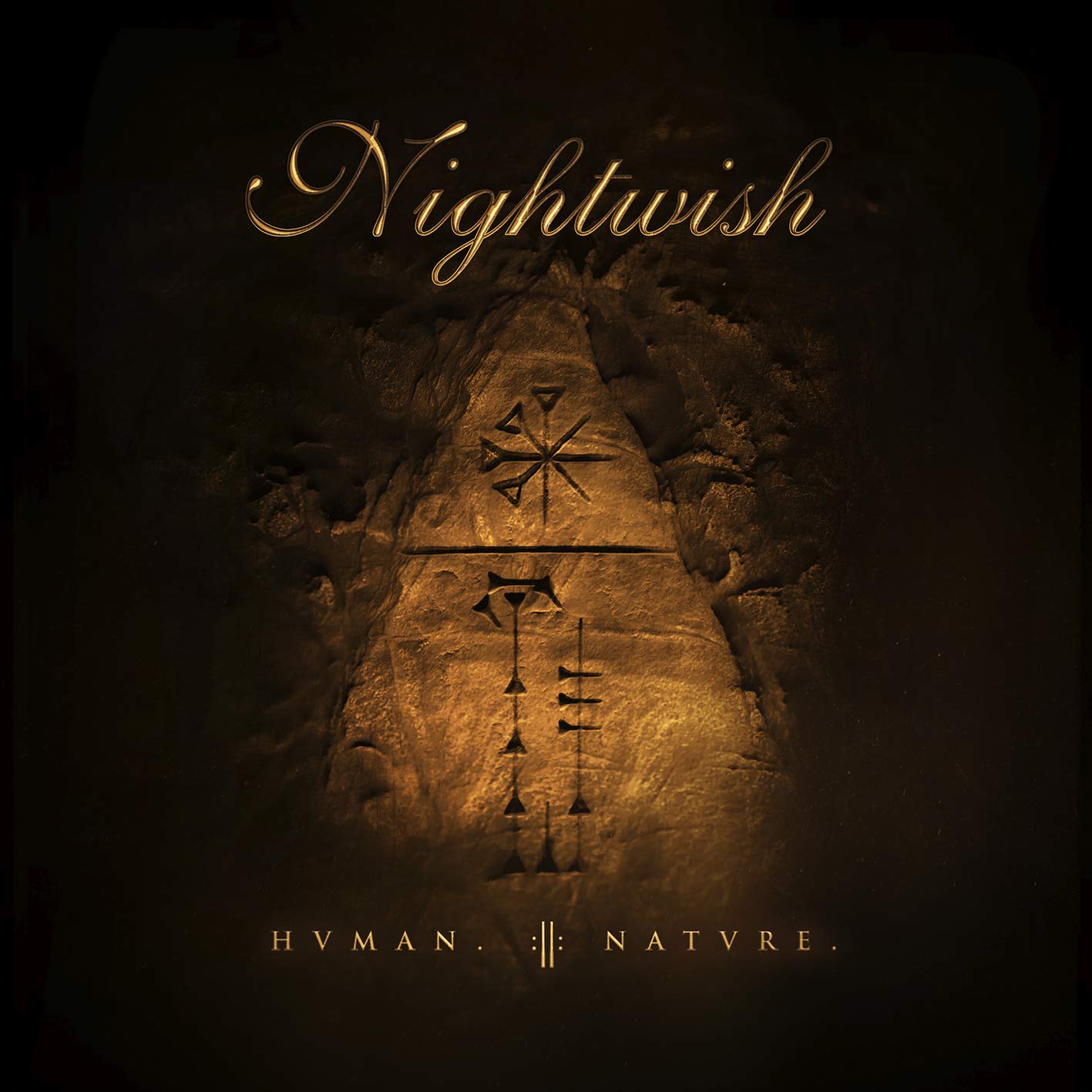 1. Nightwish - Human-Nature
2. Corey Taylor - CMFT
3. The Struts - Strange Days
4. Bring Me The Horizon - Post Human: Survival Horror EP
5. AC/DC - Power Up
6. Lamb of God - Lamb of God
7. Testament - Titans of Creation
8. The Killers - Imploding the Mirage
9. The Word Alive - Monomania
10. Sons of Apollo - MMXX
11. Asking Alexandria - Like a House of Fire
12. Starset - Divisions
13. Fit For A King - The Path
14. Ozzy Osbourne - Ordinary Man
15. Avatar - Hunter Gatherer
16. Red - Declaration
17. Dream Theater - Distant Memories Live in London
18. Volbeat - Rewind, Replay, Rebound (Live in Deutschland)
19. Kansas - The Absence of Presence
20. Tom Keifer - Rise
Nightwish produced a very strong new album this year. Of course this music was made to be performed live and they did not have that opportunity this year.
I was pleasantly surprised by some of the newer bands releasing great albums (The Struts, BMTH, The Word Alive, Starset, Fit for a King, etc.)
Highlight of the Year:
Seeing the Devin Townsend "Empath" show in Charlotte in March just before all the live music shut down.
Surprise of the Year:
Beartooth "Disease" is a great album! I did not include as it was released in 2019.
Guilty Pleasure:
I have to admit that the new Alanis Morissette album "Such Pretty Forks in the Road" is excellent.
Non-Metal Album of the Year:
Amy Macdonald "The Human Demands" and Needtobreathe "Out of Body".
Likely to Make top 10 for 2021:
Vanden Plas "The Ghost Experiment-Illumination". And hopefully new Judas Priest.
Return to Form:
No brainer that AC/DC's "Power Up" is a great addition to their legacy and really rocks. Well done!
Happy to See:
Solid new albums from Kansas, Deep Purple, Pretenders and Bon Jovi.
One Song for 2020:
The Word Alive "Thank You" (appropriate for this year - this is not a thank you tune...)
Wish for 2021:
The return of LIVE MUSIC!!!!!!
Top picks for 2020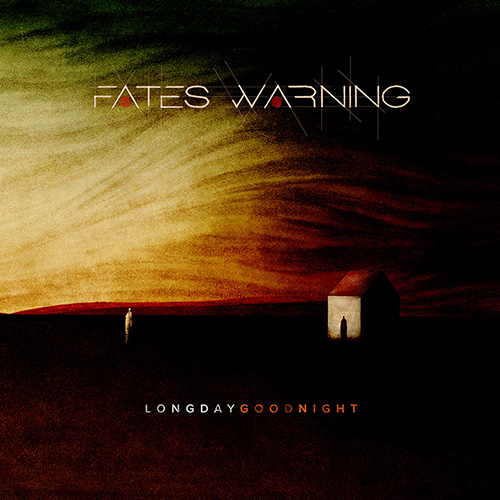 Fates Warning - Long Day Good Night - The Longest Shadow of the Day is my song of the year and the musicianship on this piece is nothing short of spectacular.
Armored Saint - Punching The Sky - Great old-school feel and energy. Their live-stream performance of the album release really made me miss live concerts in 2020.
Project Alcazar - Lost in Centralia - Mark Zonder is brilliant on drums as always. This was my introduction to guitarist Chris Steberl and it was not disappointing. Exceptional instrumental album.
Michael Abdow - Heart Signal - Mike's techniques, composition and growth as an overall musician continues to impress me more on each of his releases. This is one of those records where you simply lose track of time absorbing the experience.
David Reece - Cacophony of Souls - Another old school style nod here with some great heandbanging tunes. Definitely one I spin when I am in certain moods.
Seven Spires - Emerald Seas - Adrienne Cowan is truly one of the great vocalists and composers in music. I prefer my music sans harsh vocals yet her talent in all ranges is too great to ignore. Jack, Peter and Chris are brilliant musicians as well, which make their records an easy purchase each time.
Silent Skies - Satellites - This one was just released in December after several years in the making. Vikram Shankar is on another level when it comes to composing music, and Tom Englund on vocals is as perfect a fit for the music as there has ever been.
Telergy - Black Swallow - It's almost illegal how much talent composer Robert McClung has compiled in this prog rock epic story. Admittedly different than just a straight music record but I'm a fan of military history so this is one I was glad to spend money on.
Mike LePond's Silent Assassins - Whore of Babylon -- Just what you'd expect from Mike and the guys with a strong combination of heaviness and lyrical stories. Always great to hear Watchtower's Alan Tecchio on vocals too.
Redemption - Alive in Color - (Disclaimer I shot the cover and interior art for this live release). First it was nice to see "live" music in 2020 even if it was on a DVD that was recorded at the 2018 ProgPower USA show. I was able to see the show for the first time without being behind a camera so that was nice to experience something strictly from a viewer standpoint. Great energy by most of the musicians, lots of camera angles and you really felt the audience's excitement when surprise guests Ray Alder and Chris Poland took the stage.
Top 20 Metal Albums Of The Year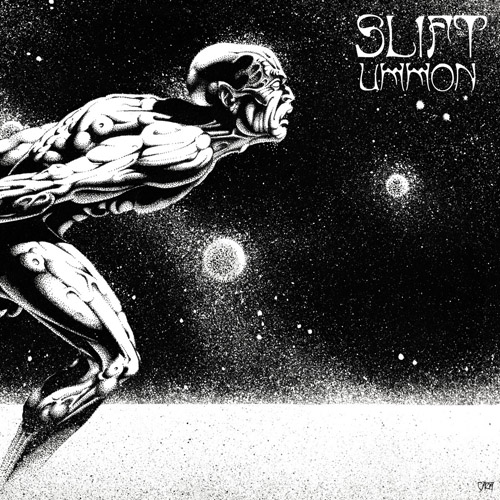 1. Slift: Ummon
2. Elder: Omens
3. BleakHeart: Dream Griever
4. Lightmaker: Lightmaker
5. Crippled Black Phoenix: Ellengaest
6. High Priestess: Casting The Circle
7. Lotus Thief: Oresteia
8. Titan To Tachyons: Cactides
9. Thy Catafalque: Naiv
10. The Atomic Bitchwax: Scorpio
11. Hum: Inlet
12. Iva Toric: The Devil's Mark
13. Dunwich: Tail Tied Heart
14. Forlesen: Hierophant Violent
15. Protest The Hero: Palimpsest
16. Oceans Of Slumber: Self-titled
17. Cardinal Wyrm: Devotionals
18. Raven: Metal City
19. Solstafir: Endless Twilight of Codependent Love
20. Enslaved: Utgard
Noteworthy Metal EP's:
Big Scenic Nowhere: Lavender
Moths/ The Stone Eye: Self-titled (split)
Hawxx: Deadlands
Mrs. Piss: Self-Surgery
Non-Metal Albums I Enjoyed:
Burning Brain Band: Self-titled
Myrkur: Folkesange
Eryka Fir: Vice And Avoidance
Greg Sherrod: Do You Feel It?
Ottone Pessante: DoomooD
(NOTE: That last one could almost qualify as metal, but not in a conventional sense. Two others are non-metal releases by artists whose work often is metal.)
New(ish) talent to keep an eye on (other than those on the above list):
Heavy Trip, White Crone, SIN (France), Igorrr, Rosy Finch, Troll Teeth, Memento Mori (Peru), Empress (Australia), Puta Volcano... And probably a few more that I'm forgetting.
---
Deaths in 2020
(from Wikipedia):
January 7 - Neil Peart, drummer of Rush, died from brain cancer at the age of 67.
January 24 - Joe Payne, former bassist of Nile and Divine Heresy, died from undisclosed reasons at the age of 35.
January 24 - Sean Reinert, former drummer of Cynic and Death, died from undisclosed reasons at the age of 48.
January 26 - Santtu Lonka, former drummer of To/Die/For, died from undisclosed reasons at the age of 41.
January 27 - Reed Mullin, drummer of Corrosion of Conformity, died from undisclosed reasons at the age of 53.
January 31 - Josh Pappe, former bassist of D.R.I. and Gang Green, died from undisclosed reasons at the age of 53.
February 6 - Diego Farias, former guitarist of Volumes, died from undisclosed reasons at the age of 27.
February 24 - Justin Frear, former guitarist of Ultimatum, died from a heart attack at the age of 47.
March 7 - Mikro Virdis, former drummer of Trick or Treat, died from a car crash at the age of 38.
March 16 - Jason Rainey, former guitarist of Sacred Reich, died from a heart attack at the age of 53.
March 24 - Bill Rieflin, former drummer of Ministry, KMFDM, and Revolting Cocks, died from cancer at the age of 59.
March 28 - Lou A. Kouvaris, former guitarist of Riot, died from COVID-19 at the age of 66.
April 21 - Derek Jones, guitarist of Falling in Reverse, died from undisclosed reasons at the age of 35.
April 26 - McKenzie Bell, former guitarist of He Is Legend, died from undisclosed reasons at the age of 35.
April 28 - Bob Fouts, former drummer of The Gates of Slumber and Burn It Down, died from undisclosed reasons at the age of 45.
May 28 - Bob Kulick, former session guitarist of Kiss and W.A.S.P., died from heart diease at the age of 70.
June 9 - Paul Chapman, former guitarist of UFO and Waysted, died from undisclosed reasons at the age of 66.
June 16 - Yuji "You" Adachi, guitarist of Dead End, died from sepsis at the age of 56.
July 16 - Jamie Oldaker, former drummer of Frehley's Comet, died from cancer at the age of 68.
August 4 - Tony Costanza, former drummer of Machine Head and Crowbar, died from undisclosed reasons at the age of 52.
August 7 - Alan Peters, former bassist of Agnostic Front, died from undisclosed reasons.
August 9 - Martin Birch, producer and engineer for albums by Iron Maiden, Black Sabbath and Deep Purple, died from undisclosed reasons at the age of 71.
August 14 - Pete Way, former bassist of UFO, Michael Schenker Group, Fastway and Waysted, died from life-threatening injuries at the age of 69.
August 18 - Jack Sherman, former guitarist of Red Hot Chili Peppers, died from undisclosed reasons at the age of 64.
August 20 - Frankie Banali, drummer of Quiet Riot and former drummer of W.A.S.P., died from stage IV pancreatic cancer at the age of 68.
August 24 - Riley Gale, vocalist of Power Trip, died from undisclosed reasons at the age of 34.
August 25 - Enrique Maseda, vocalist of NJ Bloodline, died from undisclosed reasons.
August 31 - Jay White, bassist of The Agony Scene, died from undisclosed reasons.
September 5 - Greg Messick, guitarist of Intruder, died from undisclosed reasons at the age of 55.
September 19 - Lee Kerslake, former drummer of Ozzy Osbourne and Uriah Heep, died from prostate cancer at the age of 73.
September 25 - Brent Young, former bassist of Trivium, died from undisclosed reasons at the age of 37.
September 26 - Mark Stone, former bassist of Van Halen, died from cancer.
September 28 - Donny Hillier, vocalist of Trauma, died from undisclosed reasons.
October 6 - Eddie Van Halen, guitarist of Van Halen, died from throat cancer at the age of 65.
November 4 - Ken Hensley, former keyboardist of Uriah Heep, died from undisclosed reasons at the age of 75.
November 25 - Aaron Melzer, former vocalist of Secrets, died from undisclosed reasons.
November 26 - Jamir Garcia, vocalist of Slapshock, died from committing suicide by hanging at the age of 42.
December 9 - Sean Malone, bassist of Cynic, died from undisclosed reasons at the age of 50.
December 22 - Leslie West, vocalist and guitarist of Mountain, died from cardiac arrest at the age of 75.
[Other Maximum Metal Columns]
<< back >>